10.12.2020
Demand for Teachers is Increasing in Texas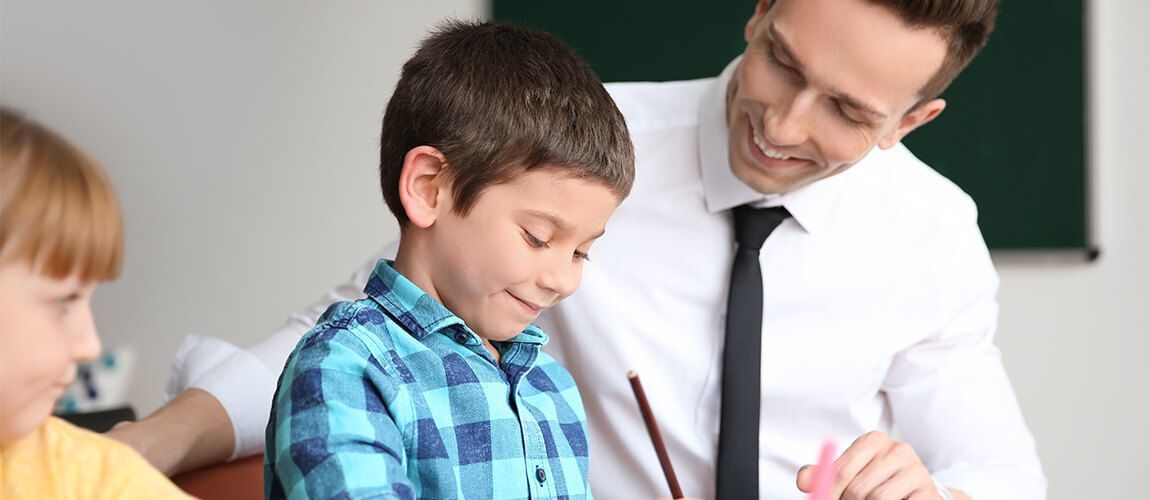 If you want to pursue a teaching career, Texas is the place to do it. The state is full of hundreds of teaching opportunities spanning every grade and subject area. No matter what type of teaching job you want, Texas offers aspiring teachers the chance to share their passion and knowledge and begin changing students' lives.
Here is a look at some of the exciting job opportunities available in the state, and how you can get started as a new teacher here.
Teacher shortages make educators a necessity in Texas
A shortage of teachers throughout the state creates an urgent need for qualified educators, and that need is likely to remain ongoing. In fact, the Texas Education Agency estimates that in the next decade, the state will add 68,000 new elementary school teaching positions and 65,000 new middle school teaching positions across the state.
These positions are in addition to existing teaching jobs that will need to be filled due to a lack of teachers or that open up due to teachers leaving the position (e.g. Due to retirement).
Here is a look at some of the reasons that Texas needs new, qualified, and passionate teachers for its classrooms:
Retiring Teachers
Texas has 125,000-140,000 teachers who are currently eligible for retirement. In addition, the global pandemic has led many teachers across the nation to choose retirement over one more year in the classroom. As teachers in Texas retire, possible in larger numbers than in previous years, job openings become available to fill their positions.
Growing Enrollment
School enrollment is increasing rapidly in Texas. Over the last decade alone, the state added 820,000 K-12 students to its rosters, an increase of 19 percent. No other state has experienced faster student growth.
As more and more students join the school systems, districts need to hire more teachers to accommodate them. That leads to many job openings across all grades for enthusiastic and qualified individuals looking to start a teaching career.
Urban and Rural Areas
Teacher shortages exist primarily in urban and rural areas. Some schools have to open using substitutes to fill some positions because they cannot find full-time educators. TEA estimates that these areas will require 700,000 teachers within the next decade, making them areas where exciting and abundant job opportunities exist.
Texas job opportunities span districts and subject areas
Due to teacher shortages and the need to adequately serve a growing student population, Texas is hiring teachers across districts and subject areas. Here is a look at the current list of educator job openings in Texas.
Region
Address
Phone
1 – Edinburg
1900 West Schunior Edinburg, TX 78541
(956) 984-6001
2 – Corpus Christi
209 North Water Street Corpus Christi, TX 78401
(361) 561-8400
3 – Victoria
1905 Leary Lane Victoria, TX 77901
(361) 573-0731
4 – Houston
7145 West Tidwell Houston, TX 77092
(713) 462-7708
5 – Beaumont
350 Pine Street, Suite 500 Beaumont, TX 77701
(409) 951-1700
6 – Huntsville
3332 Montgomery Road Huntsville, TX 77340
(936) 435-8400
7 – Kilgore
1909 N. Longview Street Kilgore, TX 75662
(903) 988-6700
8 – Mount Pleasant
4845 U.S. Highway 271 N. Pittsburg, TX 75686
(903) 572-8551
9 – Wichita Falls
301 Loop 11 Wichita Falls, TX 76306
(940) 322-6928
10 – Richardson
400 E. Spring Valley Road Richardson, TX. 75081
(972) 348-1700
11 – Fort Worth
1451 S. Cherry Lane White Settlement, TX 76108
(817) 740-3600
12 – Waco
P. O. Box 23409 Waco, TX 76702-3409
Location: 2101 W. Loop 340, 76712
(254) 297-1212
13 – Austin
5701 Springdale Road Austin, TX 78723
(512) 919-5313
14 – Abilene
1850 Highway 351 Abilene, TX 79601
(325) 675-8600
15 – San Angelo
P. O. Box 5199 San Angelo, TX 76902-5199
Location: 612 South Irene Street, 76903
(325) 658-6571
16 – Amarillo
5800 Bell Street Amarillo, TX 79109
(806) 677-5000
17 – Lubbock
1111 West Loop 289 Lubbock, TX 79416
(806) 792-4000
18 – Midland
P. O. Box 60580 Midland, TX 79711-0580
Location: 2811 LaForce Blvd., 79706
(432) 563-2380
19 – El Paso
P. O. Box 971127 El Paso, TX 79997-1127
Location: 6611 Boeing Drive, 79925
(915) 780-1919
20 – San Antonio
1314 Hines Avenue San Antonio, TX 78208
(210) 370-5200
Pursue your dream teaching career today!
If you have been dreaming of starting a teaching career, now is the time to do it in Texas. With hundreds of job openings available, you are needed!
Take advantage of these opportunities and apply to Teacher Builder today to get started. Our fully online alternative teaching certification program makes the curriculum available to you 24 hours a day, 7 days a week, 365 days a year.
In addition, our qualified teachers, supervisors, and mentors assist you through your first year of teaching. You could be certified to teach and begin applying to jobs in 60 days or less. That means that you could be fulfilling your teaching dream in just a few weeks.
Pursue your teaching career today and apply to one of the many opportunities available in Texas. Teacher Builder can help.  Apply today!
Thank you for reading our blog.