05.29.2018
How Do I Become A Teacher In Texas?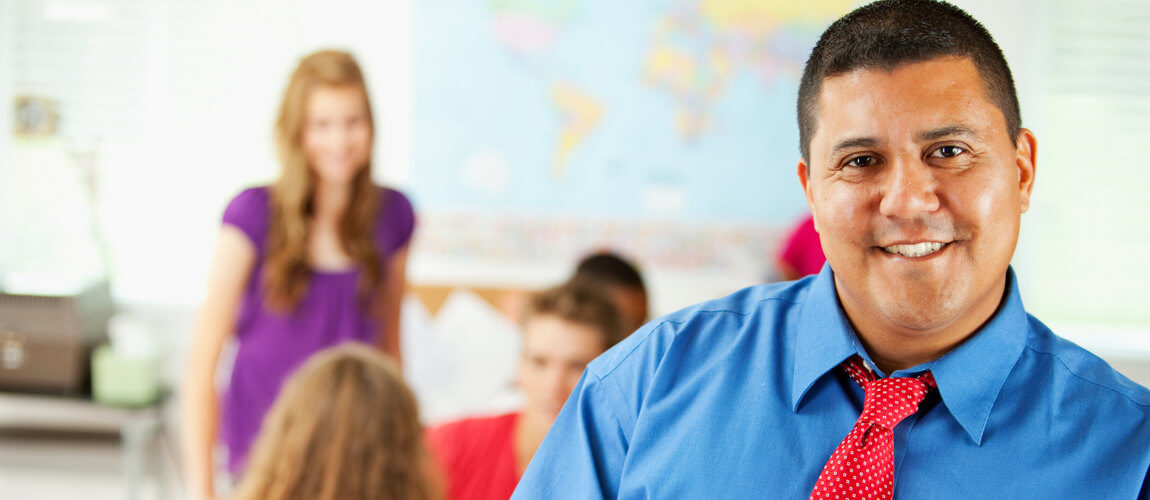 To become a certified teacher in Texas, you need to meet requirements set by the Texas State Board for Educator Certification. The requirements for teacher certification may vary based on teaching experience, too. The process for earning teaching certification in Texas requires completion of educational requirements also. Passing the required exams, completing a verification and submitting the application are the next steps. Alternative routes to certification are also available.
The ABC of Certification
One of the most critical steps for Texas teaching licenses is the completion of the TEA educator preparation program. Applicants with Bachelor's degree programs accredited in Texas are accepted. Candidates who wish to teach in Texas must complete an Approved Educator program. Alternative certification or post-baccalaureate programs also may be completed to qualify for licensing.
Additionally, teacher preparation programs must be accredited, which is why reputed programs like the ones at Teacher Builder add value. The program must involve 300 hours of coursework. Coursework covers a range of skills. For teachers wanting to teach in subjects other than the ones they were certified in, the corresponding Content Test must be passed. Like other US states, reciprocity is available in Texas for experienced teachers. Learn how to pass the PPR TExES test.
Demonstrating Knowledge, Passing Tests
Once the educator preparation program is completed, teachers must pass the TExES exam testing their pedagogical and content area knowledge. TExES stands for Texas Examinations of Educator Standards. Apart from this test battery, for Master's level candidates, there is the TExMaT or Texas Examinations for Master Teachers. Requirements for a Master Teacher Certificate depend on the subject. Generally, the teachers must hold a Texas teaching certificate, have 3 years of teaching experience and complete the approved educator preparation program.
Application Process
Once requirements for the educator certification are completed, applicants must send applications to TEA and submit all relevant documents. TEA offers initial certification for first-time Texas teachers. Teachers with in-state school experience get the Standard Certification.
For educational credentials that are from outside the state, the candidate has to get Out-of-State Certification. Both the initial and out-of-state certifications are valid for a year. The Standard Certification must be obtained after that which is to be renewed every 5 years, requiring completion of 150 hours of continuing education.
A great teacher always inspires. Through this certification process, the emphasis is always on instilling dedication and commitment in aspirants so that they excel at bringing out the best in their students.