07.06.2020
How Do I Become a Certified Teacher in Texas?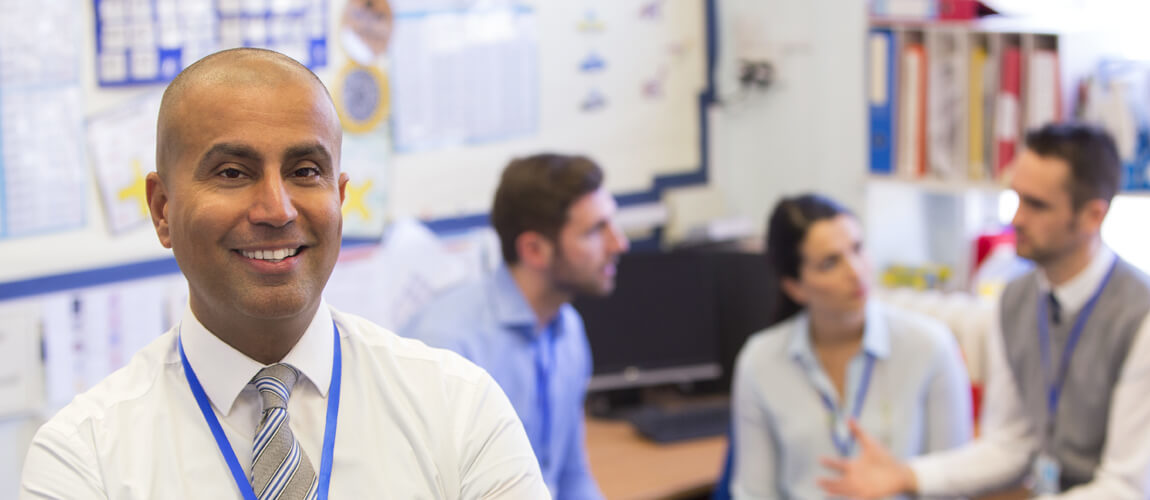 Texas welcomes teachers. Texas teaching jobs should grow by more than 20 percent by 2026. If you dream of teaching, Texas is the place to be.
In order to get started on your new teaching career in Texas, you need to earn your Texas teacher certification, which allows you to pursue teaching jobs within the state. With an alternative teacher certification program like Teacher Builder, however, the process is easier than ever. Learn how to become a teacher in Texas.
Step 1: Earn a Bachelor's Degree.
The first and most traditional step in becoming a teacher in Texas is to complete a 4-year bachelor's degree at a school whose accreditation has been validated.
Your bachelor's degree does not have to fall under the university's education program. Many aspiring teachers choose to earn their degree in the field that they wish to teach.
In order to be eligible for most alternative teacher certification programs, which is the next step toward earning Texas teacher certification, you must earn a GPA of at least 2.5.
Completion of a bachelor's degree with a 2.5 GPA automatically makes you eligible to apply to these education preparation programs, including TeacherBuilder.com.
Does your GPA fall under 2.5? In your last semester of obtaining a bachelor's degree? You can qualify to pursue your teaching certification as well! Check out our website for more information.
Step 2: Pass Your TExES Content Exam.
Once you earn your bachelor's degree with a GPA of at least 2.5, you must take and pass a content exam. You can only receive clearance to take this exam by an educator preparation program (EPP).
Your desired EPP will conduct a formal transcript review to determine what areas you are qualified to teach. You would then determine what area best suits you and your interest.
To determine what areas you qualify for, you must have 12-15 hours in that specific area. For example, in order to qualify to teach Science, you must have a minimum of 15 college hours in your transcript. In order to qualify to teach English, you must have 12 college hours.
Don't hold the hours in an area of interest? You can always take a Pre-Admission Content Test (PACT) Exam to qualify yourself to pursue that specific area.
A passing score is anything above a 240. Once you take and pass your TExES Content Exam* and complete certain program requirements you are eligible for hire and can begin applying for teaching positions.
*Note that some areas might require supplemental testing.
Step 3: Complete Program Requirements.
Students who complete an educator preparation program as part of their bachelor degree program do not need to complete an alternative teacher certification program.
However, if your bachelor's program did not include an education-specific preparatory program that met Texas' requirements, you can complete the state's requirements through a program like Teacher Builder. State certification requirements include:
300 Hours of coursework/training
30 Hours of Field-Based Experience Hours
Completion of testing requirements
Completion of a 9-month internship
There are several programs in Texas from which you can choose from. In order to be eligible to get a teaching certificate in Texas, you must complete a program that is approved by the Texas Education Agency (TEA)
Step 4: Apply for Your Standard Teaching Certificate.
Once you have completed your educational preparation program, you can apply for your standard teaching certification through TEA.
Choose Teacher Builder today.
When you wonder how to get a teaching certificate in Texas, you should know that there are programs that can help you through every step of the way. Teacher Builder is the first online alternative teacher certification program in South Texas to be accredited by TEA.
Because our program is online, you can access our curriculum 24/7/365 and study at your own pace in any one of more than 25 areas of certification.
We put your dream career within reach by making it easy, efficient, and flexible to complete the state's requirements and get to teaching. Anywhere you can get an Internet connection, you can begin preparing to be an educator in Texas, even if you do not yet live in the state.
You can rely on Teacher Builder's qualified teachers, mentors, and supervisors to walk with you through every step of the process and through the first year of teaching. We assist you with coursework, exam prep, internships, your certification application, and more.
If you are ready to start teaching, contact Teacher Builder today and learn more about how our accredited, totally online program can help you make your dream a reality.