11.11.2020
How Science Teachers Run Science Labs Remotely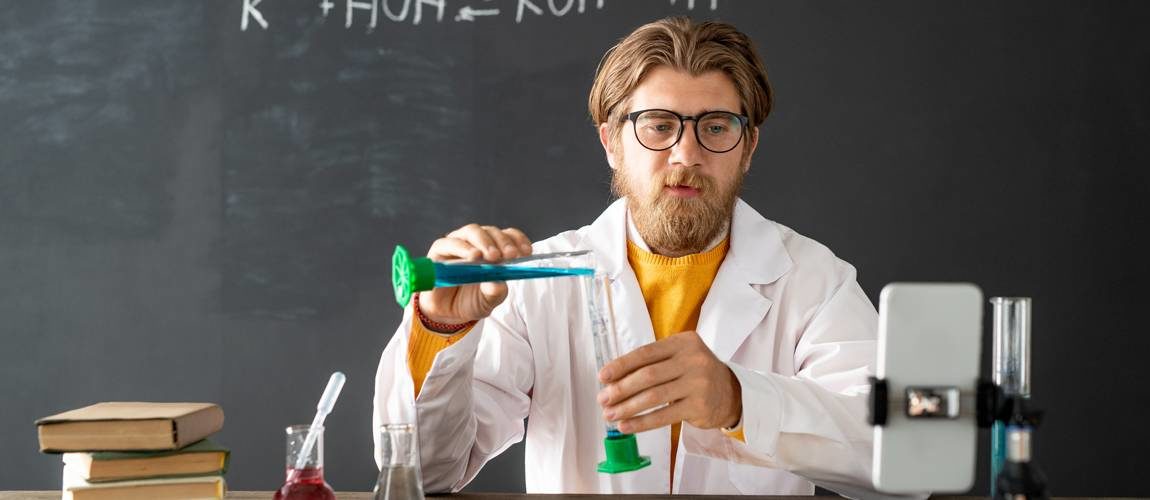 This post appeared originally on Edutopia on October 29, 2020.
Experiential learning is hard to manage when students are not in the room. Middle and high school teachers tell us how they're making it work.
For middle and high school science teachers, the pandemic threatened to put one of the most stimulating parts of the curriculum—lab work—mostly out of reach. Without access to classroom equipment and supplies, and the in-person guidance of teachers, how would students get safe, authentic experience performing hands-on experiments so they could more deeply understand scientific theories and concepts?
Many teachers, especially ones in rural or high-poverty districts, also worried that assigning home lab work would put some students at an unfair disadvantage. "My chief concern with doing labs remotely is equity—not all students have access to the same equipment and supplies, and my student population is quite large," biology teacher Lee Ferguson in Allen, Texas, told us. "We had to make sure that the experience we are providing for kids is as equitable as possible given our constraints."
Many teachers, including Ferguson, devised smart, creative strategies to promote experiential learning at home. It has definitely been an adjustment, they tell us, and it's not the same as being together in the classroom, but "students are always surprisingly resilient," said Jimmy Newland, a physics and astronomy teacher in Houston. "I think [remote labs] change the lab experience into something new and not necessarily bad."
Cris Chacon, a physics teacher in Golden, Colorado, was pleasantly surprised by how engaged and creative his students became with at-home labs, noting that they relished working at their own pace and having time to "actually engage with and explore their curiosity." When the classroom and teacher scaffolding were pulled away, said Jodie Deinhammer, a science teacher in Coppell, Texas, her students' confidence started growing. "They're trying new things, and learning from trial and error," she said.
Here are five ways middle and high school science teachers tell us they're bringing science labs to life for students learning remotely.