01.12.2021
How To Become A College Professor In Texas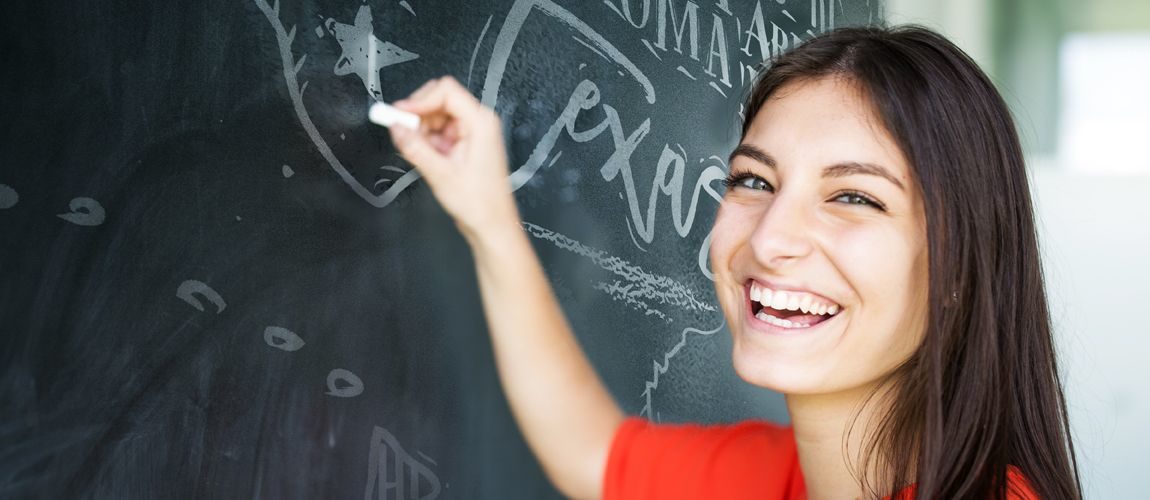 If teaching in a college is your ultimate career goal, you must be wondering how to become a college professor in Texas.
In Texas, a teaching aspirant must possess relevant academic credentials as well as teaching licenses. For instance, a school teacher needs to have a GPA of 2.5 and enroll in an educator preparation program. A classroom teaching experience is also necessary. Following this, the aspirant takes a certification test and earns a teaching license.
Connect with an Educator Preparation Program near you to know more about this.
Teaching in a college also follows a similar route. From acquiring the right qualification to getting the required number of teaching assistantship hours, there are many months of hard work involved. Read on to find out how to become a college professor in Texas and work in reputed colleges and universities:
1. Obtain a degree in the subject you want to teach
An aspirant needs to gain deep and extensive knowledge in the field they want to teach, and later conduct research in. For school teachers, a bachelor's degree is usually sufficient. Once they get into a Program, they can select the grade they want to teach and the content area they want to specialize in. Mathematics, Languages, Science, Health, Journalism, Art, Music, Theatre, and Physical Education are among the many content areas to choose from.
College professors, too, need to specialize in a particular subject-area to be able to teach a class. Years of undergraduate study provides them with the necessary skills to take on either professional work or higher academic qualifications necessary to become college professors.
Usually, they need a post-baccalaureate degree. While some universities are happy accepting newly-qualified professors with a master's degree, most of them ask for a doctoral degree in addition. That is another two years of hard work. But these two years are not just devoted to completing coursework. You must also be on good terms with your professors and the academic staff in general at the graduate school. And before anything else, find out a university that enjoys state approval or accreditation by a recognized accrediting body.
2. Gain teaching experience along with completing course work
While you are at graduate school, you are required to broaden your content knowledge and experience in various ways. Some choose to look for employment opportunities while others take up teaching internships. This is quite similar to what school teaching aspirants do. They try to gain classroom teaching experience while studying their way through the preparatory program.
This is an important area since a mere theoretical knowledge is not going to work when you are dealing with real students in real classrooms. And hence you need to learn the ropes, so to speak. College teaching aspirants try to fulfill this requirement through teaching assistantship at their graduate schools.
3. Build an impressive record of experience as a recently qualified post-graduate professor
While you may have gained some academic practice and improved your teaching through internships, it is time to put everything to the test. There are still certain requirements to be met. For instance, many universities ask for a particular number of teaching years as associate professors or in other roles. Furthermore, they may ask for other things, like a fixed number of publications and related activities.
4. Know what a college professor does
Like school teachers who engage in continuous professional development, college professors too must be ready to learn and grow. All educators, whether teaching in kindergarten, high school, or college need to possess certain competencies to be able to deliver a positive impact on learners. They must be able to mentor and motivate students, and counsel them on academic matters. At the professional level, they must be content experts, teaching proficiently, assessing and evaluating student work and providing helpful feedback.
Designing courses, reviewing programs and participating in academic conferences are also part of their responsibilities. They are required to contribute in various ways for the development of the college or university they work with. In addition, research and collaborative works are also high on their agenda.
Before you can become a professor, you need to develop such attributes that make you an expert and cooperative team player.
5. Find out employment opportunities
While licensed teachers are hired by Texas schools, College professors are hired by different educational facilities. If you have the right qualification and the necessary experience, you may find positions in state and private universities as well as community colleges.
Typically, state colleges and universities offer a higher salary than private facilities. Of course, there is no dearth of money if you also undertake publishing work.
All the above stages are essential to getting a college professor job in the state. Since you now know how to become a college professor in Texas, devoting the time and effort to actually be it is the logical next step. Apply today!