07.21.2021
How to Become a Gym Teacher in Texas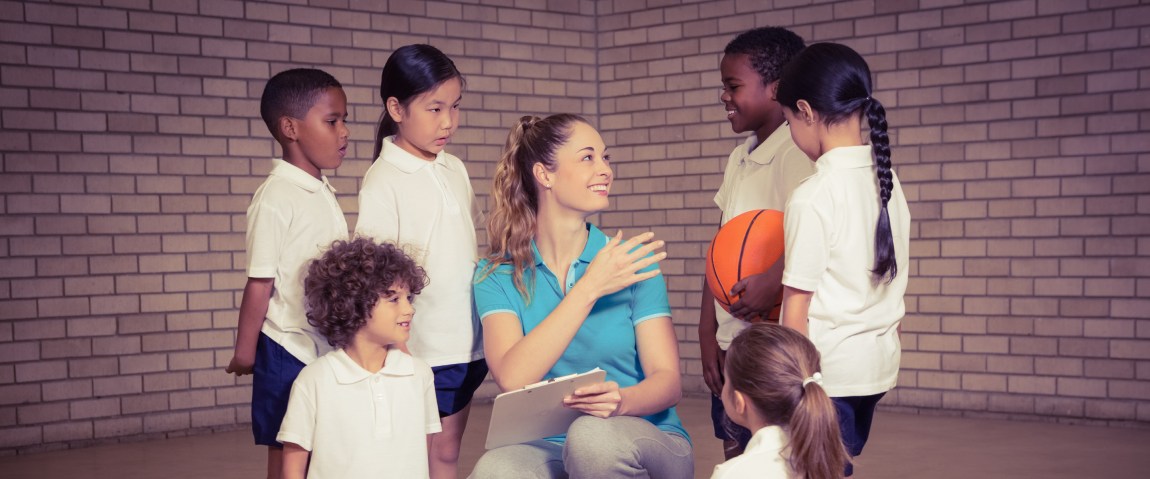 Gym teachers are also known as Physical Education or PE teachers in Texas schools. They teach different individual and competitive sports like baseball, basketball, swimming, and athletics. To become a gym teacher in Texas, you must hold a Bachelor's degree in physical education and a valid teaching license. In addition, you must display a high level of physical fitness, enthusiasm, and excellent communication skills. The subject is available at most Texas public schools across all grade levels. At all times PE teachers must take into account the physical development of students at various ages and grade levels (Elementary, Middle, and High) in their class planning.
Here's a step by step guide to becoming a gym teacher in Texas:
1. Earn a Baccalaureate in physical education
Usually, teaching aspirants earn a college degree in the subject area of their choice. Since you wish to teach PE, getting a degree in the same area will help you build a strong knowledge base. Motor skill development and training, anatomy, movement and coordination, sports and sports medicine, coaching, and general health lessons are usually offered on the degree course.
Several colleges and universities offer a PE degree but you have to make sure that your institution is duly accredited by a state-approved agency. Else, your degree may not be valid in Texas and you may fail to meet educator requirements.
2. Enroll at an Educator Preparation Program
It is mandatory to get enrolled at a state-recognized program to be eligible for your initial certification exam. Here at the EPP, you can prepare for the subject area and grade you want to teach. PE teachers focus on various aspects of physical training according to grades – Aerobics, exercise, structured play, interschool sports, and so on. They also brush up on skills needed to teach their subject in a real classroom. Things like planning a lesson or a class, assessing students, using teaching aids, giving effective feedback, and such things are regular parts of a PE teacher's life and your program should help you apply these better.
To enroll at an EPP, you will need to clear the PACT, an entrance test. Other than the traditional route to a teaching certificate, aspirants can also take the Alternative Certification Program. Talk to your Program if you want to check your eligibility for an EPP.
3. Take up Teaching Internship
EPPs may be offered in an in-classroom or a blended model. There is usually a classroom teaching or teacher observation module involved. Experiencing a real classroom can help you evaluate your own strengths and weaknesses as a PE teacher and work on them. Alternatively, you may be placed under a teacher to observe classroom techniques and PE training methods. Programs usually coordinate with district schools to find their candidates an internship opportunity.
4. Pass TExES
The EPP prepares you for your initial certification exam. TExES checks your pedagogy, professional competence, and content knowledge. It is a computer-administered test and can be taken after your program finds you eligible. You must meet all test criteria before applying for it. Your program helps you prepare, practice, and pass the test. They help you register; inform you of the test dates; and communicate to you the status of your application. They also notify you when your score is released.
Although the TExES is not a very difficult test, there are limits to the number of times you can take it – five. Candidates score between 100 and 300. It is five hours long and comprises multiple-choice questions. Check with your Program about the test preparation services they offer, schools where trainees are employed at present, and how they conduct educator preparations.
5. Apply to get your Certificate and undergo a criminal record check and fingerprinting
It is mandatory to possess an official teaching license before you can set up interviews with schools. Once you have received your score, you should apply to the state for your certificate. If you have fulfilled all requisites, the license is issued to you.
All newly qualified teachers undergo fingerprinting for reasons of safety. A background check only adds credibility to your candidature.
6. Start applying for PE teacher positions in the state
You are ready to teach! You can visit schools directly or apply through their websites. Here again, your program could suggest the best opportunities for you.
Physical Education trains not only the body but also the mind. To deliver teaching excellence, make sure your training is flawless and relevant. Educator Programs are available in most states and Texas is no exception. Get in touch with an EPP today.