10.08.2020
How To Become A Health Teacher In Texas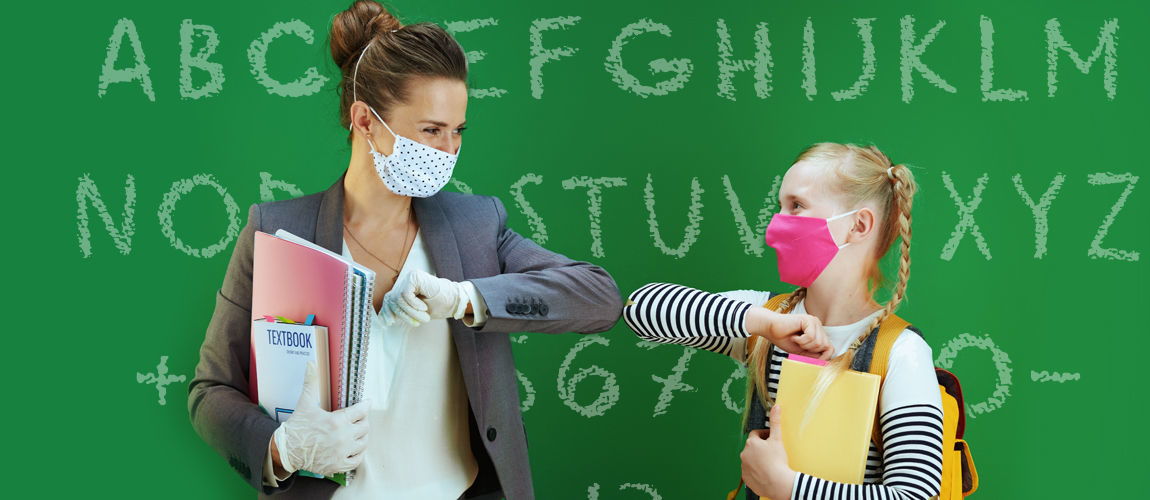 To work as a health teacher in Texas, one must possess a Bachelor's Degree in Health Education and a license to teach. Read on to find out the steps to become a health teacher in Texas and build your career in this dynamic field.
1. Get a Bachelor's Degree in Health Education
Classroom teachers must complete a Baccalaureate program to qualify. Since it is not restricted to high school gym classes, the school health instructor must be well versed with the various aspects of health education: anatomy, stress management, illnesses, diet and health and wellbeing.
To be able to teach in secondary schools, teaching aspirants often obtain a Masters' degree besides working for a few years to gain professional expertise. The degree must be offered by schools that are recognized by state accrediting bodies.
2. Meet all the requirements of an Education Preparation Program (EPP)
Meeting the needs is perhaps the most critical step in benchmarking eligibility. An EPP is mandatory for those who are applying to teach for the first time. If you are looking for a valid health teacher certification in Texas, you need to complete this step. The right EPP will help you focus on the grade you want to teach and prepare you for the school experience.
The PACT test decides EPP enrollment. Check out more about the entrance exam in 'What is the PACT test?' and find out if you are suitable to apply. Most EPPs consist of coursework and a short teaching internship in a real classroom. It is also mentored. You will need to satisfy both criteria to complete the course.
If a teaching aspirant does not have a traditional degree, they may opt for Alternative Certification Programs (ACP). Find out more about this in 'How to Get Alternative Teaching Certification in Texas'.
However, in some cases, teachers require a valid technical license from a licensing authority to be eligible to teach in schools. Talk to your EPP about these regulations to avoid setbacks later.
This trial certificate allows aspiring health educators to take up temporary teaching jobs, often on a part-time basis, as part of certification requirements. This option is applicable only for candidates of alternative certification programs.
This temporary permit is valid for two semesters. Candidates can apply for this certificate if their program issues recommendations. Talk to your program about the type of documentation you need to obtain your health teacher certification and start working as a teacher in Texas.
4. Pass the TExES to get your final teaching certificate
If you can fulfill all course requirements, your program will recommend you for the teaching certification test or the TExES. If you wish to teach health education to school students, you may consider taking the TExES Health EC – 12 exams. This test is meant to assess your teaching competencies and content-area knowledge.
The domains are Personal Health, Healthy Interpersonal Relationships, The School Health Program, Health-related Skills and Resources and Community and Environmental Health and Safety. It usually has 100 questions, and test-takers are allowed five hours to complete it.
TExES is administered by the Texas Education Agency (TEA). Those who pass the test are issued with a standard teaching certificate. Your EPP should be able to inform you of the pass status.
Moreover, you may need to furnish documents related to the requisite number of work hours in your field. Apart from securing a teaching job, work experience opens the door to higher education in any domain.
5. Apply for Fingerprinting
Once you have received your state-approved certificate, you must undergo a thorough security check. This step is mandated by the TEA and carried out by the Public Safety Department. All future teachers must submit to this process. Each case is evaluated on its merit, and after due clearance, teachers can start looking for work.
6. Start teaching
With a standard teaching license in hand, you can begin teaching in Texas schools immediately. To keep your state license valid, you will need to renew it every five years. Educators also need to clock a set number of professional development hours.
To sum up, a teaching aspirant needs a graduate degree, a standard certificate and additional permits as mandated by the state. Get in touch with Teacher Builder if you want to know how to become a health teacher in Texas.