08.31.2021
How to Get a Probationary Teaching Certificate in Texas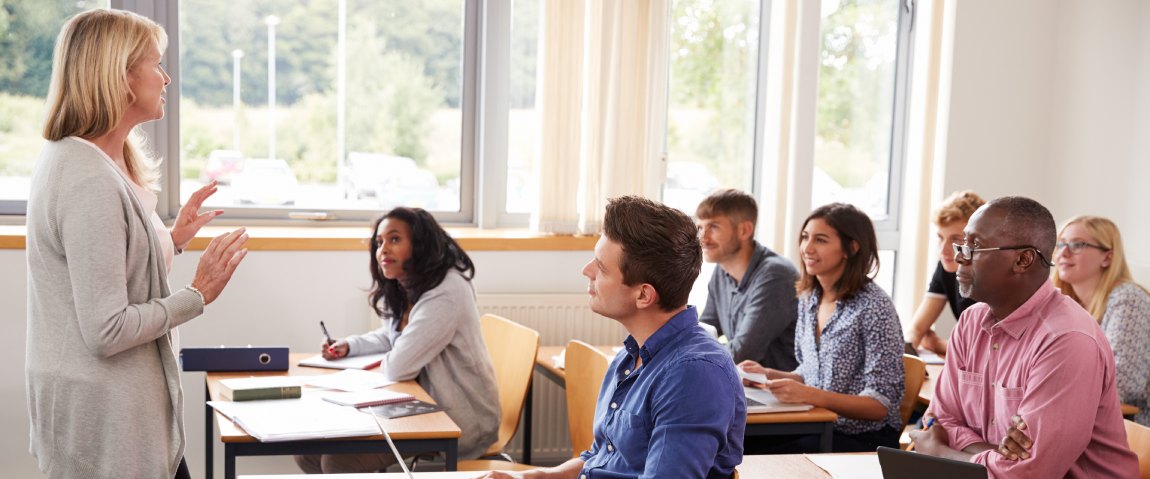 The Probationary Teaching Certification is a provisional teaching permit issued to candidates who enroll in the Alternative Certification Program. Anyone taking the alternative route to teaching must possess the probationary certificate in Texas if they want to teach in state schools. It is a temporary teaching approval that allows aspirants to work as a teacher in Texas schools while they continue preparing for a standard teaching license. It is a state approved permit and helps aspiring teachers apply teaching concepts in practice. Certifications are applicable for elementary, middle, and high school teachers.
Go to tea.texas.gov and click on "TEAL Login" to create a new account or log in to an existing account.
After logging in, click "Access Applications" on the Self-Service menu.
Click on the "View My Educator Certification Account" link to access the Educator Certification Online System (ECOS).
Verify your profile information and click on "Continue" to move to the next screen.
From the Educator Main Menu, click on "Applications".
Select "Probationary Certificate Texas Program" and complete the application.
Steps to obtaining a TEA probationary certificate
1 Identify the grade and content area you want to teach
The first step towards getting certified is choosing the grade level and subject area. This will help you focus your preparations and find internship positions later. This is especially true for content areas that might require additional documents like work experience.
2 Select an ACP (Alternative Certification Program)
Anyone who wants to teach in Texas schools must meet all the state-approved requirements and that includes enrolling at an EPP or Educator Preparation Program. While most programs offer traditional routes, a few provide candidates with alternative certification programs (ACP) too.  Whether it is held online, offline, or in a blended mode depends on the program features. As an aspiring teacher, you must fulfill enrollment criteria like a bachelor's degree and a minimum GPA score and also pass an enrollment test. If you don't meet these conditions, your program will discuss what options you still have.
3 Plan your route to getting certified with your program
You must follow an effective strategy to get certified. Usually, the program will help you prepare for teaching and train you for certification exams.
4 Get an internship position at a Texas school
Internships help you learn firsthand about various classroom teaching practices. Your program might help you find an internship position with a Texas school in your district. It may also issue a statement of eligibility to you for this purpose. With an official document in hand, it should not be difficult to find a position. Choose a school that allows you to teach the grade level and content area of your certification. Once you have been hired, you can continue working towards course completion.
The internship position must be offered by a Texas school and must be paid and supervised. The salary, related compensation, and additional benefits are decided by the school. Ask your program for schools that meet your needs. Ask them where their previous candidates worked as temporary teachers.
5 Apply for the Probationary Certificate
Once your internship is underway and you have passed mandatory exams, you are ready to apply for a probationary certificate. This temporary teaching license is valid for one calendar year. During this time, candidates are advised to finish any remaining coursework or examinations to be able to apply for a standard teaching certificate. Your program should help you create your account, submit the requisite fee and apply on prescribed forms to the TEA. The application fee is around $78 and your application is liable to be canceled if the fee is not paid within the following 48 hours.
You must also meet some other conditions like complying with fingerprinting. This background criminal check is a mandatory part of certification. The fingerprinting charges stand around $40.
Differences between intern and probationary certificate
A teaching intern and a probationary teacher are not the same. They have different teaching permits. However, they have to pass both the Content and PPR tests set by the state to receive the standard, initial teaching certificate. There are many differences between probationary and intern certifications in terms of eligibility, validity, and renewal.
Who is eligible?
In order to get a probationary certificate, candidates have to pass the content exam as well as the PPR (Pedagogy and Professional Responsibility) exam. These two exams are part of the TExES tests that results in a standard teaching certificate.
If anyone passes only the content examination, they are eligible for an internship certificate only. From this point on they have one year to meet all needs of the ACP as well as pass all exams.
How long is the certificate valid?
Probationary certificates are valid for 12 consecutive months or one calendar year. Under certain conditions and with approval from the TEA (Texas Education Agency), it may be possible to extend the validity to another 12 months.
On the other hand, the validity of an internship certificate is 12 months and cannot be renewed under any circumstances. In addition, if an intern takes a leave of more than a month for any reason, they are not able to apply for an extension. If a candidate is unable to meet all criteria or pass the required exam, they might have to start off with another certification program and bear huge additional expenses. This also results in a loss of time.
How TEA probationary certificate renewal works
As stated earlier, a temporary teaching certificate is valid for one school year. After that, the validity of the certificate expires. Most often, teachers are able to renew this certificate for one more academic year. However, no teacher is allowed to teach for more than three years on a temporary teaching certificate and must apply for and be issued with a standard teaching certification.
Summing up
Teachers are always in high demand in the state. Armed with a probationary certificate in Texas, teachers can work towards their dream job. The Texas Education Agency (TEA) issues probationary certificates to teacher trainees who are working as temporary educators in Texas schools.
Anyone who is enrolled with an ACP can apply for a temporary certificate in due course of time. The program must consider them ready for the certificate.
An enrolled candidate who passes the TExES content exam administered by the TEA can apply for a provisional license. They must fully satisfy the ACP conditions and secure a paid, 'on record' teaching position, and complete all remaining courses and exams within one year. After this 12-month period, the certificate expires and can be renewed twice only.