06.06.2022
How Can You Transfer Your Teaching License to Texas From California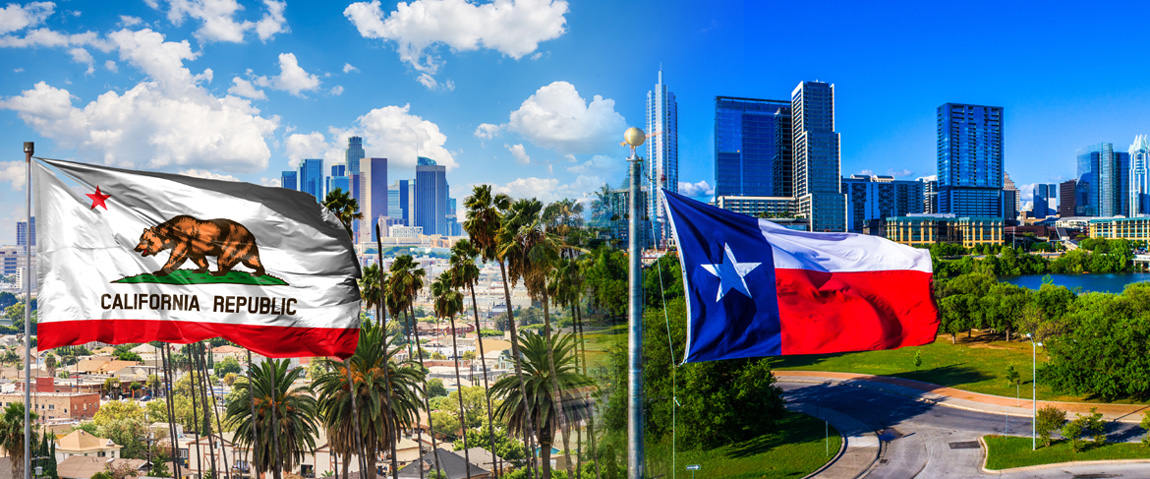 Are you a teacher moving to Texas from California? You may be able to bring your teaching career with you by transferring your teaching certificate to your new state of residence.
Thanks to a reciprocity agreement between Texas and California, you can submit your CA teaching credentials to Texas to confirm that you meet Texas' requirements for certification.
Reciprocity in Texas
Reciprocity between California and Texas does not mean that you automatically receive a Texas teaching license when you move to the Lone Star State. What it DOES mean is that you have the opportunity to submit your teaching credentials for review and to fill in any gaps in those credentials.
It is important to keep in mind that becoming credentialed to teach varies by state. When you submit your CA teaching credentials to TX, you may need to meet additional requirements to be able to teach in the Lone Star State.
Factors that can play a role in how your certificate will work in Texas include the following:
The state that granted you the certificate (California in this case)
The type of license (whether it's a provisional or standard)
Experience (If you have more experience, it will be easy for you to transfer your teaching certificate).
The Process of Certification Transfer
If you are  a teacher moving to Texas from California, here is what you need to do.
Check with the Texas Education Agency regarding the most up-to-date information on the state's certification requirements.
Through that profile, submit the application and related fees to request a review of your teaching credentials.
Submit all requested credentials, transcripts, experience verification, subject matter testing verification, and any other documentation required as part of your review.
Once your review is complete, take any tests, submit any additional required documentation, or fulfill any other requirements that remain outstanding. You may be able to apply for and receive a 1-year teaching certificate while you complete these remaining requirements.
Once you meet all requirements, apply for your standard Texas teaching certificate and undergo fingerprinting.
As you prepare to move from California to Texas, prepare to transfer your teaching certification as well. A reciprocity agreement and review procedure make it easier to use your current experience and certification to earn a Texas teaching certificate, and continue the career you love in your new state.