05.21.2021
Texas Teacher Certification Programs: Key Things to Know About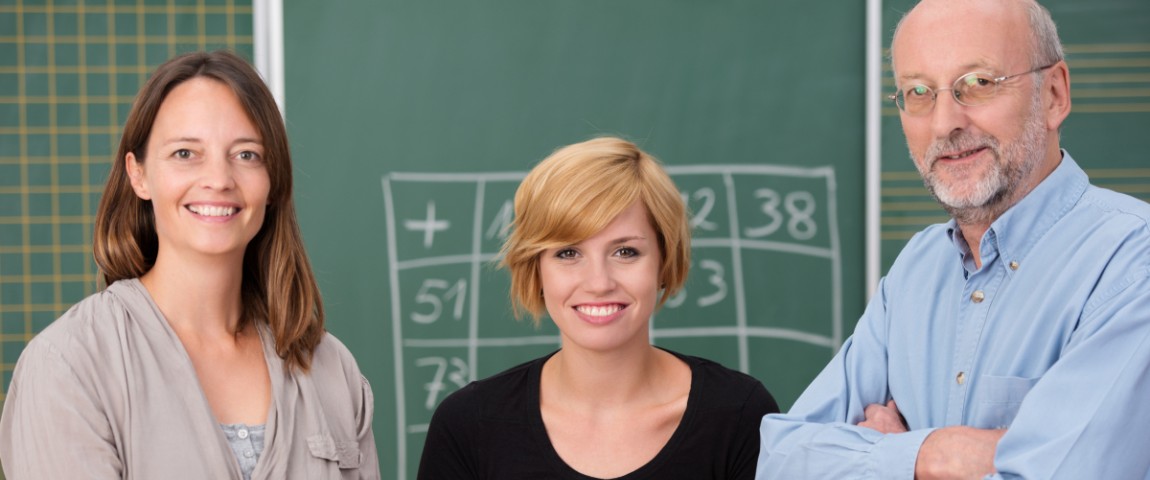 Possessing a teaching certificate is mandatory for teaching in Texas schools. If you have a baccalaureate degree and a GPA of 2.5+ you can enroll in a teacher certification program. There are hundreds of programs all over the state preparing thousands of teaching aspirants for an initial teaching certificate.
If your passion lies in teaching and you are determined to make a career out of it, here is what you can do:
Enroll at a Program
Undergo a school internship
Write your teaching certificate exam
Get certified and start teaching!
Texas Teacher Certificate Program Checklist
What makes for a reliable Texas Teacher Certification Program?
✅ It is state-approved
First and foremost, make absolutely sure that your program is accredited by the Texas Education Agency. Steer clear of programs that try to sell you something else and protect yourself from scams.
✅ It helps you understand the route you take to gain certification and treats every applicant with sincerity and not just as a target.
✅ It has a proven track record of successful new teachers.
How long has been in business -3 months or a decade? How many candidates have they trained? How many of their new teachers have been placed in district schools?
✅ It offers the content areas you want to teach. TExES is available in a large number of content areas – mathematics, languages, history, journalism, music, social studies, computer science, marketing, life sciences, family studies, and so on.
✅ It helps you find an internship opportunity with a Texas school. It works with a wide network of schools to help find out about vacancies faster than others and place their licensed teachers.
✅ It prepares you for the final certificate exam, the TExES, and additional exams methodically and in great detail. Every Program should be able to help trainees stay abreast of exam format, dates, and content. Find out whether the exam preparation comes at an additional cost or is included within the program fees.
So before you decide to pay at a Program, run their features against this checklist.
Key Things to Know about the Texas Teaching Certificate Program
1. Check eligibility: Who can enroll in a certificate program?
Most programs admit candidates with a GPA of 2.5+ and a four-year bachelor's degree. However, if you do not meet this requirement, most programs will discuss an alternative route to certification. Those who don't possess a Bachelor's degree can still enroll if they have a few years of demonstrable, paid work experience.
If you are in the final semester at university, you can still enroll. However, you must get your degree and meet other requirements in order to continue.
2. Choose an EPP: Which Program fulfills your certification needs?
Look for an accredited EPP (Educator Preparation Program) near you ad apply for enrolment. EPP is mandatory for new teachers. Talk to your program about the content areas they offer and the conditions they have set for admission.
In most cases, you may have to take a PACT or the Pre-Admission Content Test and pass it. Your preparation for the final certification exam will begin after that.
3. Know the types of programs: What mode of training is suitable for you?
There are two routes to certification:
University program
Alternative program
Find out more about them below
University Program
You can earn your documentation while you still study at the university. A university-based program can help you save time. The teacher training program is integrated into your undergraduate course if you are pursuing a bachelor's degree in education. Or, you can opt for a program post a Bachelor's degree.
Benefits

Drawbacks

Take advantage of student teaching, meet the course requirements for graduation, experience blended learning, and take part in fieldwork. For those who don't graduate with a degree in education, most universities offer a post-graduate program to help aspirants prepare for the certifying exam. You meet the instructors & build a network that you can later tap into for professional opportunities.

The biggest drawback is you'll be left planning your life, even day-to-day events around the university program.

You will be spending a lot of time and money on your courses and some university courses, especially those conducted remotely, are quite expensive.

You can't move. Once you start a program, you are stuck to your location throughout the duration of the program. Apart from time and money, enrolling in a university program affects many life decisions.
Alternative program
These programs are offered through a blended mode or completely online. In a blended program, you have a mix of online and face-to-face classes. There are major benefits and drawbacks in this mode too.
Benefits

Drawbacks

For programs that are completely online, candidates can learn at their own pace. They can schedule sessions according to their availability and lead a more flexible life. Especially beneficial for working students, parents, multi-tasking individuals, the online mode is a blessing. You can save up on the commute and use that time for other important works.

There are benefits to a blended program too. Not only can you enjoy customized study hours but you can gain from in-person sessions.

One clear drawback is the lack of opportunity to interact with your teachers regularly. Plus, not all fully online alternative certification programs are made equal.
Check out the opportunities they offer to you in terms of program hours, internship, and test preparation among other things.
4. School internship – Do you need it?
The school internship forms an important part of your training as a new teacher. It exposes you to a real classroom scenario and gives you a first-hand experience of school teaching. Everything contributes to your making as a teacher.
Although this is not a mandatory part of the training, there is no harm in gaining some teaching experience outside of the program to help improve your employability score.
5. How do training providers prepare candidates for the certifying exam?
The certification program helps candidates register for the test and practice for it. It provides them with all the resources needed to score a Pass in the certification exam and gain a teaching license. They help candidate improve their content and professional knowledge. Their staff and trainers are knowledgeable and experienced.
Start your free application today.