05.26.2023
What Grade Level Should I Teach In Texas?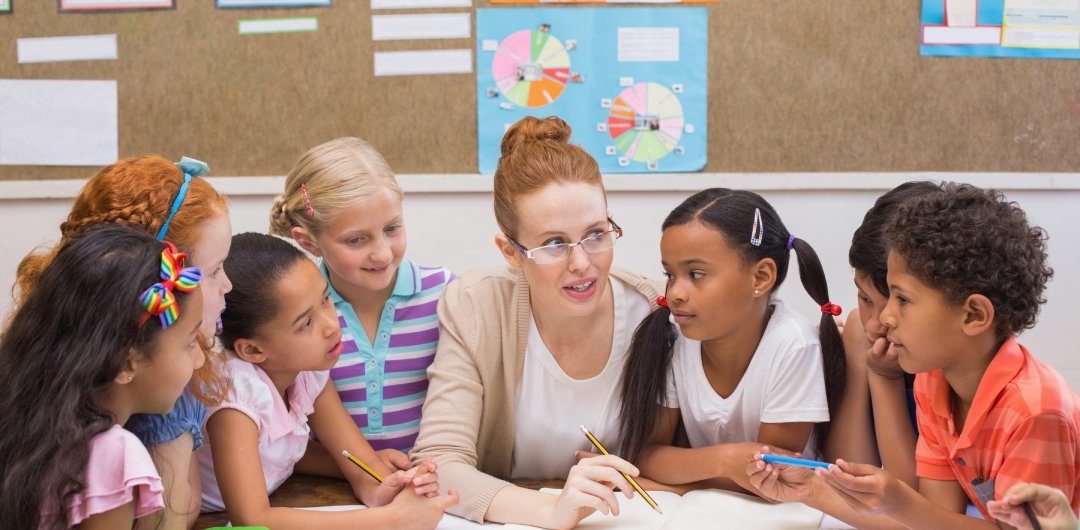 It is important to know what grade you want to teach before you start your teacher training. This will enable you to choose the appropriate content exams.
So, what grade should you teach?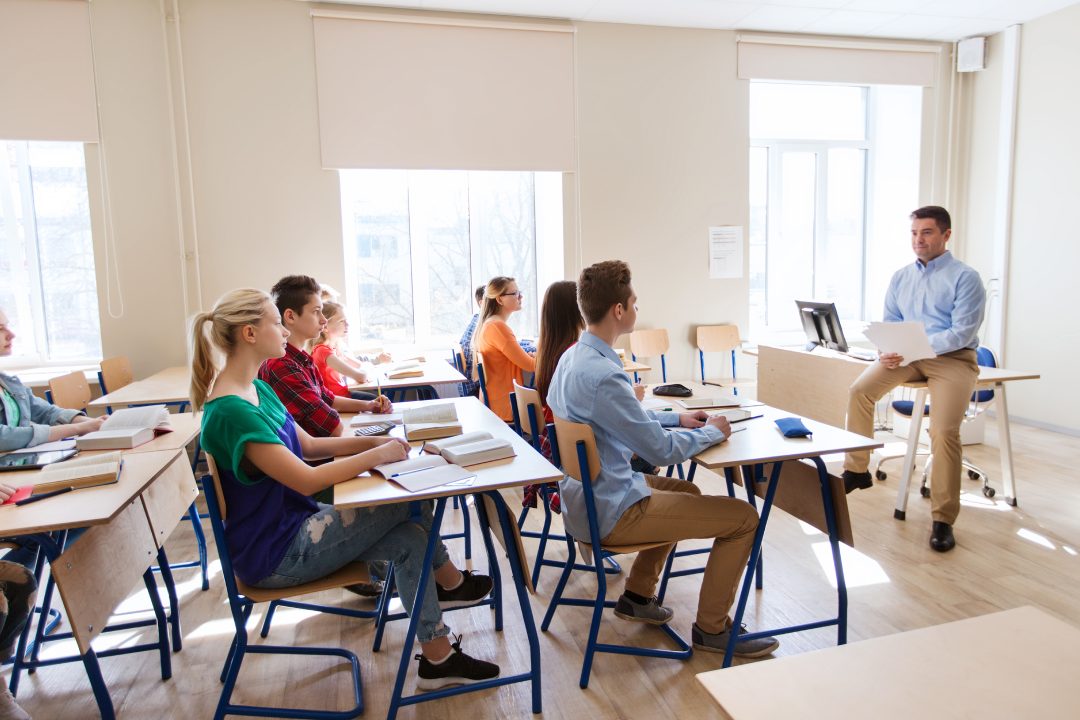 Well, Texas teaching grade level depends on your preferences. If you enjoy interacting with very young children, you should consider teaching preschool and primary classes. If you think you are good at interacting with adolescents, it makes better sense for you to teach middle or early high school and those who enjoy teaching teens should choose a high school.
In order to choose the right grade, you should know exactly what you want to do as a teacher. So, if you enjoy supervising young children and directing them in guided play, you will not regret your decision to teach primary classes. Young kids, however, can be difficult to work with. They do not think or act rationally or logically.
They can be stubborn and may throw tantrums. If you cannot cope with such situations, you shouldn't consider kindergarten or primary school. Teaching elementary classes is a good idea if you want to help children develop their thinking skills. These kids already know how to read, write and conduct themselves. They already possess sufficient social skills.
That means you can focus more on the lessons than on putting the class in order. Now if you want to deliver serious academic lessons and prepare your students for college, you should consider teaching high school.
Find out which jobs are more in demand
Another thing to consider is the job market. You might enjoy teaching very young kids, but what if there are not enough vacancies for preschool teachers in your city? Your interest alone will not get you a job. Consequently, before choosing a particular Texas teaching grade level, you should find out whether there is a good demand for teachers teaching those grades in your city. If you can fill a need, you have improved chances of finding a job.
Once you have decided what age group you want to teach, you have to choose a particular grade. If you enjoy playing with children and helping them learn and grow, you can teach preschool or kindergarten.
If you are more interested in teaching slightly older children, you should consider grades 1 to 3. Teaching grades 4 to 8 is a good option for those who enjoy helping students develop their academic abilities and thinking skills. Teaching grades 9 to 12 gives you opportunities to impart more advanced lessons similar to those taught in colleges.
The job market will ultimately decide which grade you will get to teach. If you cannot find a job teaching your preferred grade, you should choose the grade nearest to it. For example, if you want to teach kindergarten but cannot find any opening, you should check whether there are vacancies for teachers teaching grades 1 to 3.
Consider becoming a substitute teacher
Some prospective teachers do not know what grade they will enjoy teaching. If you are one among them, don't worry. While doing your teacher training program, you will have lots of opportunities to find out exactly what you enjoy doing.
While doing your training program, seize all available opportunities to teach different classes. Which class do you enjoy teaching the most? Also, read job postings and job boards. Ask your academic adviser to help you find varied field experience.
If you still can't decide the right grade for you, you should consider substitute teaching. Subbing gives you an opportunity to teach different classes and helps you find out which class you enjoy teaching the most. Also, licensed substitute teachers are in good demand in most school districts.
How to start teaching in Texas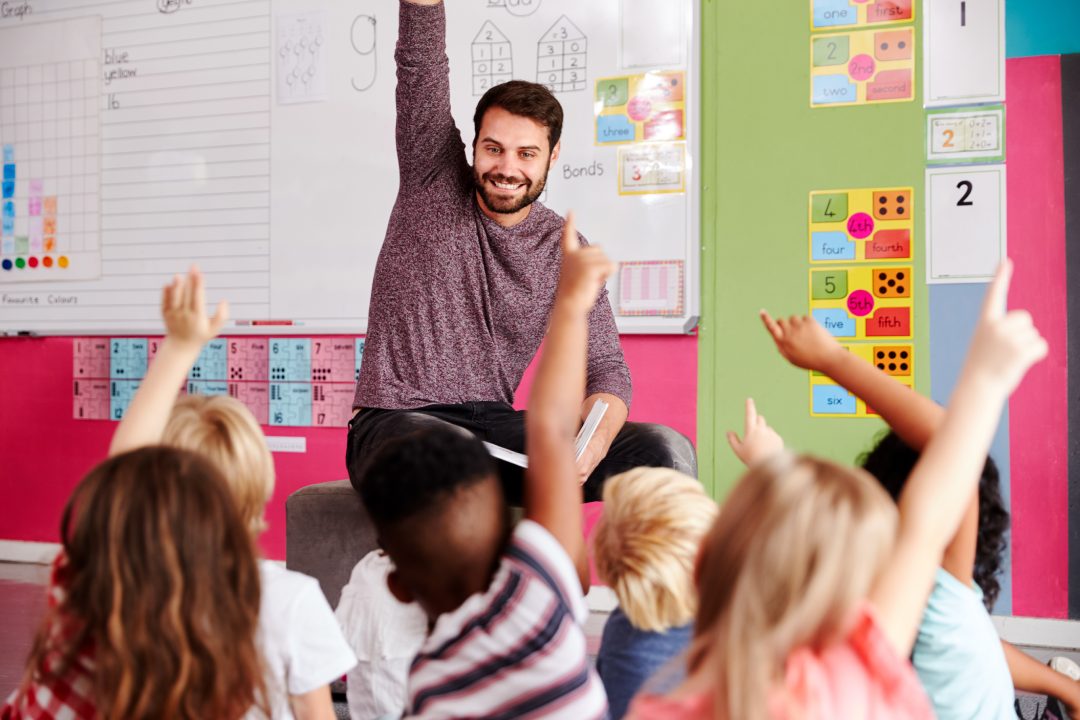 You need at least a bachelor's degree to become a teacher in Texas. After completing your graduation, you have to do an educator preparation program and then apply for certification. Texas has a population of 30 million people. It has 1240 school districts and employs over 364,000 teachers.
As the population increases, the demand for teachers is also increasing. In fact, in many subject areas, there is currently a shortage of teachers. Note that before you can teach in Texas, you have to get certified by TEA.
Why choose a career in teaching
Few jobs can be as rewarding as that of a teacher. As teachers, you impact lives. You shape the future of the nation by molding young children into responsible and educated adults. Before you choose a particular Texas teaching grade level, you have to assess your career goals, personal abilities/attributes, and expertise in subject areas.
Whom do you enjoy working with – young students or mature learners? This is the first question to ask before choosing a particular grade. Your temperament affects your interactions with your students. Young children are full of energy and spontaneity. They need nurture and guidance. An elementary school teacher should be patient and should enjoy playing with kids.
They usually teach all subjects to the same students every day. Not much subject expertise is required to teach elementary classes as only basic concepts are taught to elementary students.
Your personality also influences your style of teaching. If you are naturally calm and possess plenty of patience, you may be a perfect fit for elementary school positions. By contrast, if you enjoy mentoring and interacting with adolescents and teens, you will be more interested in teaching middle or high school.
How does teaching style vary by grade?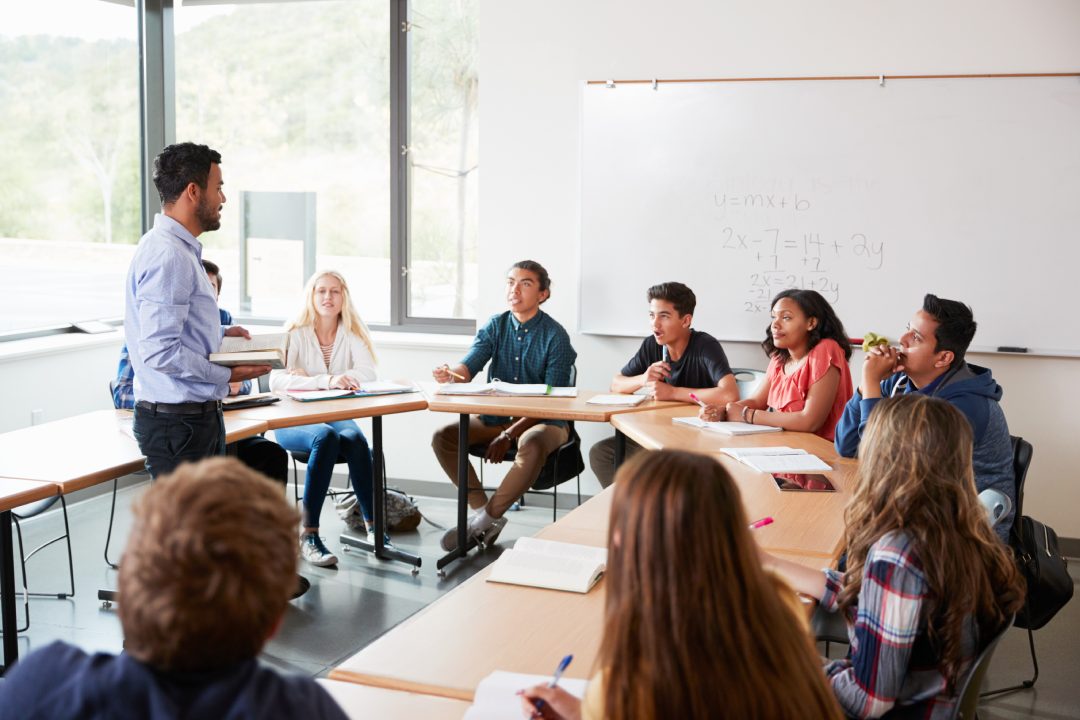 Classroom management and student engagement are important aspects of teaching at all grade levels. However, the way you deliver instruction changes from grade to grade.
Elementary school
In elementary school, the lessons are usually short and activity based. There is usually a repetition of activities to facilitate learning. Since the learning abilities of students can vary, a primary school teacher should have an abundance of patience so that they do not get tired of repeating the same lessons or activities. Social learning is also an important part of elementary school learning.
Young kids do not know how to behave properly in a formal and social setting like the classroom. The teacher has to teach them basic social skills such as building a friendship with other students and handling their emotions. In preschool or primary school, the teacher is more like a parent or caregiver who nurtures and guides students with great affection and patience.
Middle school
Students in middle school are more independent. In middle school, the lessons require active learning and students may have to work independently or in collaboration with their classmates. Middle school teachers are a bit like guides.
High school
Teachers teaching high school have to be experts in the subject area they teach. They are like mentors for their students. They usually deliver lessons in the form of a lecture. As mentors, they may also help students choose the right career for them. While the basic requirements for teaching all grades are the same, if you want to teach grades 6 to 12, you may have to take content tests in the subjects you wish to teach. Your educator preparation program will help you identify content exams appropriate for your subject area.
Disclaimer
This article does not contain legal, educational, or government advice. As regulations can change from time to time, readers are advised to check with their local education departments to receive up-to-date information.