07.24.2023
All About New York Teacher Reciprocity With Texas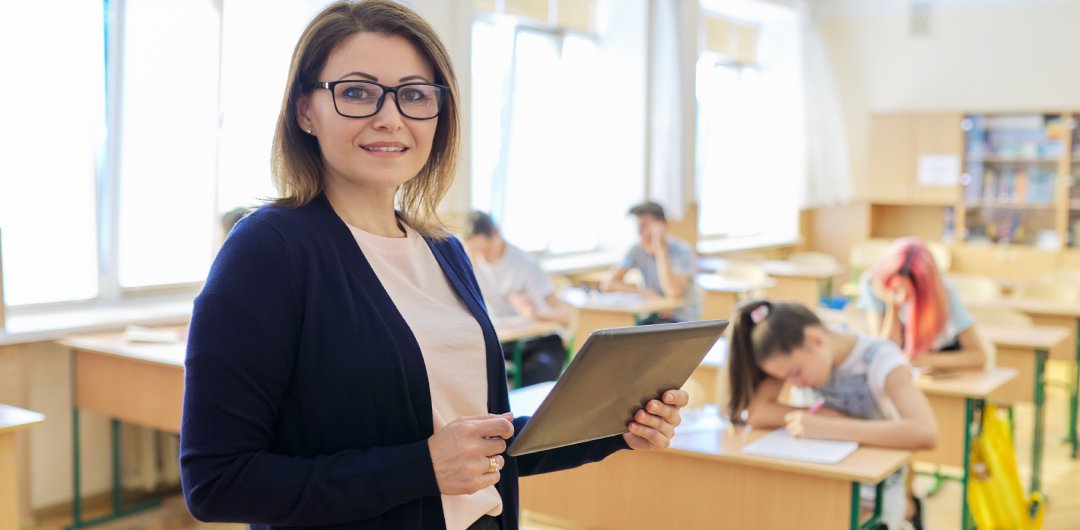 Moving to a different state is rarely seamless. And when you're a teacher, the matter complicates even further. Every US state has its own set of rules and regulations for teaching professionals. Because of this, the requirements vary from state to state.
If you're located in New York and taking up a teaching job in Texas (or vice versa), you must know about the New York Teacher Reciprocity with Texas. Reciprocity is the key to transitioning seamlessly from state to state. In this article, we will explore NY-Texas Teacher Reciprocity in greater detail.
How Does Teacher Reciprocity Work?
Reciprocity is the act of returning a favor and displaying gratitude. But teacher reciprocity is a whole different concept.
Teacher reciprocity is the agreement between states in the US (and Canada) to recognize the teaching credentials issued by each other. As already noted, each state grants its certification to teachers. And this certification may or may not be recognized in other states. With teacher reciprocity, the states ensure that other states recognize the issued licensure and certifications.
The teacher reciprocity is facilitated by the National Association of State Directors of Teacher Education and Certification or NASDTEC. The association was established to promote cooperation among educators and administrators of various states.
Due to the teacher shortage crisis, states must find ways to enable teachers to transition from one state to another. With teacher reciprocity, educators can move to another state and take up a teaching job without starting the certification process all over again.
Eight states have full reciprocity, meaning they have little to no requirement outside of the set teaching certifications of the other state. The eight states are Arizona, Florida, Hawaii, Missouri, Mississippi, Illinois, Nevada, and Oklahoma. You can easily transition back and forth between these states as an educator.
But full reciprocity doesn't mean a two-way agreement. If Arizona and Florida have full reciprocity, Arizona may accept teachers from Florida without many barriers, but it's not a given that Florida will do the same for Arizonian teachers. Thus, this is something you need to bear in mind.
In other states, you have more formalities to meet. This means you may have to seek additional tests and licensures when moving into Texas from New York or vice versa.
Teacher Reciprocity Regional Agreements
Besides interstate agreements, states also have regional agreements for teacher reciprocity. These agreements are signed between two states to facilitate the transition of teachers.
Because regional agreements are smaller in scope, they have better specificity and agreements. This allows the teachers to transition seamlessly between the states.
At the time of writing, there's no regional agreement between New York and Texas. But things could open up given the teacher shortage problem in Texas and New York.
What states accept a NY teaching certificate?
Becoming a teacher in New York is a long and effortful process. First, you must complete your Bachelor's degree, a state-approved teacher preparation program, and gain the necessary certifications. So, you must be wondering which states will appreciate your hard work.
As part of NASDTEC, New York has teacher reciprocity agreements with 46 US states, including Texas. Other notable states are Alabama, Michigan, Nevada, Georgia, Illinois, Oregon, New Jersey, Tennessee, and South Dakota. Here's a full list of states New York has teacher reciprocity agreements with.
Apply for Teacher Reciprocity in New York from Texas
If you're moving in from Texas to New York, it's imperative to understand the reciprocity structure for out-of-state teachers. Teachers certified in other states might be eligible to teach in New York schools as determined by New York State Education Department or NYSED.
To begin teaching in NY school, you must first obtain the Initial Certificate, the entry-level certificate issued to classroom teachers by NYSED. This is issued for specific subjects and grades. You can obtain the certificate in three ways. These are:
Classroom Teaching Certificate Endorsement
This option is available to those with an equivalent teaching certificate issued by the other state (in this case, Texas) and three or more certified public school teaching experience. The three years of experience must be within seven years of applying for the Initial Certificate. You can check for the equivalent teaching certificate here.
College Teacher Education Program Completion
This pathway is open to teachers who have undergone an equivalent approved teacher preparation program. Texas offers several such programs to individuals who have completed a Bachelor's degree and want to pursue teaching. Hence, classroom teaching experience is usually not required for this pathway.
There's a third option available to those who do not meet either of the two aforementioned pathways. And it is through individual evaluation. Herein, you submit your relevant credentials to the NYSED for review. They will then decide whether you meet the certificate requirements or need additional education.
The NYSED will grant the Initial Certificate to successful teachers. It will be valid for five years. Upon expiry, you must obtain a Professional Certificate to continue teaching within the state.
Apply for Teacher Reciprocity in Texas from New York
Texas allows educators from other states to move into the Lone Star and grow their careers as a teacher. The agency that oversees the transition in the state is the Texas Education Agency or TEA.
Unlike New York, there's only one pathway to obtaining certification in Texas. And it is through getting your credentials reviewed. If you hold a standard certificate as defined by TEA laws, you can apply for the review. The certification is not required to remain valid at the time of application. But it must be genuine.
Candidates who do not have a classroom teaching certificate are required to have full-time, wage-earning experience of at least two academic years.
First, create an online Texas Education Agency Login (TEAL) account. Inside the account, navigate to the 'Out of State Certified Applicants' and 'Review of Credentials from Another State or US Territory.' Upload the credentials and pay a fee of $164, which is non-refundable.
You'll hear back from TEA within four weeks. It may take longer during peak season. Upon verification, you'll have to take the Standard Certificate tests. Candidates who pass the tests will receive a one-year certificate and start teaching in the state.
National Certification
Some deserving educators may miss teaching opportunities because of a lack of regional agreements between Texas and New York. In such cases, you may seek to obtain national certifications, which are an alternative to teacher reciprocity programs.
Two organizations facilitate national certifications: the National Board for Professional Teaching Standards (NBPTS) and the Interstate New Teacher Assessment and Support Consortium (INTASC). These organizations aim to unify the teaching standards for various states. By obtaining a national certificate, you will increase the chances of getting accepted as an educator in New York or Texas with an out-of-state certification.
But note that the National Board Certificates aren't replacements. They merely act as a compliment.
The scope of regional-level agreements, driven by the lack of teachers, is growing nationwide. Thus, the New York Teacher Reciprocity with Texas will only improve with time.