08.18.2020
Where is a Texas Teaching Certificate Valid?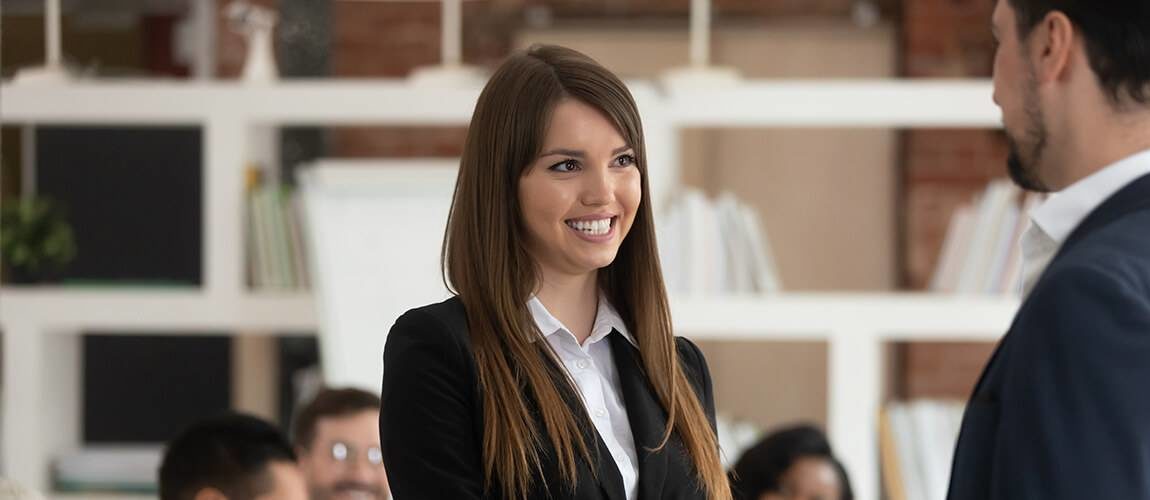 Earning your teaching license in Texas is an accomplishment that allows you to pursue any of the more than 50,000 educational positions available in the state every year. For teachers who wish to pursue their careers in a different state, however, determining where their certificate is valid (reciprocity) can be a little trickier.
Similarly, any of the many qualified teachers in other states may find that they must fulfill certain requirements before earning licensure in Texas, even if they already hold a teaching license in their home state.
Navigating the different licensure requirements in each state, as well as determining teaching credential reciprocity among states, can be confusing. That is why we have put together a look at what you can expect when pursuing credentialing in different states, as well as a map that will outline exactly which licensing requirements you can expect in each state if you hold a Texas teaching certificate.
The first factor to consider when thinking about moving your teaching career from a different state to Texas, or vice versa, is the level of teacher license reciprocity available in the state to which you hope to move.
What is teacher reciprocity?
Teacher reciprocity refers to how readily and completely a state will accept a teaching certification from another state. States adopt different approaches to this issue. Each state wants to accept qualified educators to fill their teaching positions and enrich the lives of their students. Their credentialing requirements are a reflection of how they are pursuing this goal.
The exact licensing requirements that apply to out-of-state teachers will vary depending upon a number of factors. Here is a look at some of the factors that will influence how a state may handle an out-of-state teacher.
The state where the teacher is certified
The type of license the teacher holds (i.e. A provisional teaching license might not be accepted, while a standard one would be.)
Experience level of the out-of-state teacher (Teachers with more experience often have an easier time receiving reciprocity than do teachers who have logged less time in the classroom).
What is the NASDTEC Interstate Agreement?
One of the most useful resources for understanding teacher certification reciprocity is the NASDTEC Interstate Agreement. This agreement consists of more than 50 individual reciprocity agreements among states outlining each state's approach to accepting educator certifications from other states. The agreement also simplifies the process of proving teaching licensure when a teacher wishes to teach in a different state.
Regional Agreements
The NASDTEC Interstate Agreement is not the only agreement governing reciprocity among states. Regional agreements also exist between states. These more specific agreements can allow you to move your Texas teaching certificate to a certain number of states with fewer requirements for doing so.
When deciding under which agreement to move your Texas teaching certification, you should select the one that creates the simplest process for your specific situation. Understanding the exact rules that govern your transfer to a different state means doing thorough research in the state where you wish to teach.
National Certification
Educators who wish to simplify the process of moving their teaching license to a different state may want to consider earning National Board Certification. This certification consists of a series of 10 assessments that ensure that educators who receive this certification meet certain standards.
These standards are meant to create a unified basis upon which teachers can receive licensure in different states. By passing the National Board Certification assessments, teachers demonstrate that they possess qualifications that are similar to the required qualifications in multiple states. As a result, national certification can make it easier to move from one state to another as an educator, though it does not replace the need to also possess a state teaching license.
Can you transfer alternative certification accreditation?
Alternative teaching certification provides a valuable pathway to licensure for individuals who did not complete a more traditional 4-year education program. Alternative teaching certification can also provide a way for out-of-state teachers to meet the requirements of the state where they wish to be an educator.
Whether or not you can transfer an alternative teaching certification to a different state will depend upon the state to which you hope to transfer your accreditation. Consulting regional and NASDTEC agreements in order to determine the level of reciprocity for these certifications is important.
However, most states will offer at least temporary or provisional licensure for teachers who do not meet their reciprocity requirements. These licenses allow the teacher to continue teaching while they complete the requirements necessary to receive a standard teaching license from their chosen state.
Reciprocity Requirements By State
In order to make it easier for you to determine where your Texas teaching certificate is valid, here is a general breakdown of how states approach reciprocity:
If you are an out-of-state teacher and you wish to become certified in Texas, or if you wish to pursue your dream career of teaching, taking an alternative teaching certification program through Teacher Builder can help. Our flexible, online, program allows you to prepare for a teaching career in Texas anywhere you have an Internet connection, and at your own pace so you can start teaching faster.