12.09.2021
All You Need to Know for Teaching in Oklahoma with a Texas Teaching Certification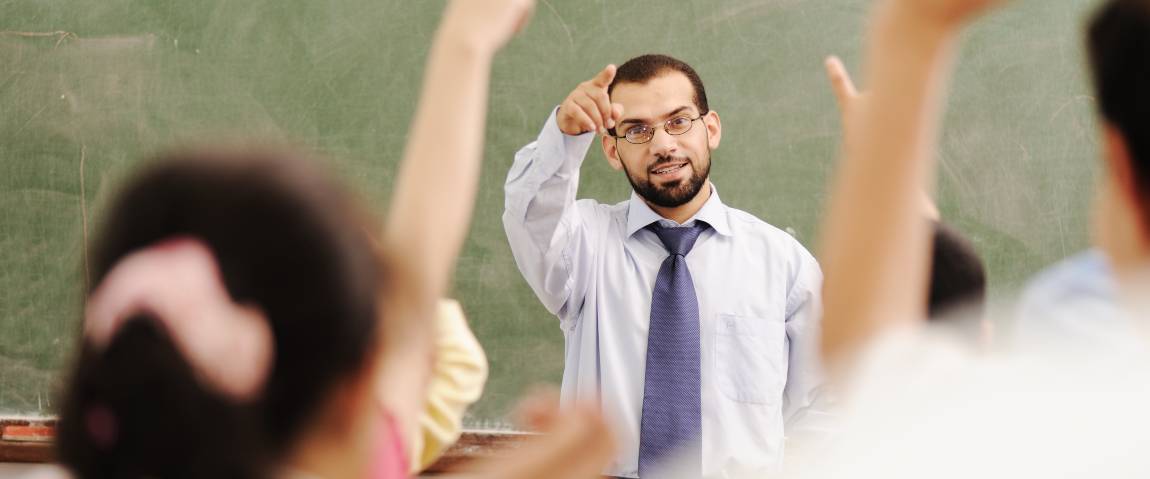 Oklahoma is a great place for teachers for many reasons. First off, you can get an average annual salary between $33,000 to $50,000, and even better, these jobs are expected to grow at a steady 7% through to 2030. So, if you are thinking of moving to Oklahoma as a teacher, this might be the perfect career move for you. But knowing how to fulfill the state's requirements for holding a teaching job is the first hurdle you must cross. Here is a full intro into all the steps you need to take and things you must know to make your Oklahoma teacher career turn into reality.
Are You Qualified to Get an Oklahoma Teaching Certificate from Texas?
In order to apply for an Oklahoma teaching certification, you must meet the following criteria. We recommend you read carefully through the below-mentioned requirements before moving forward with your plans.
Every applicant of the Oklahoma teaching certification program must:
Be a graduate holding a degree in education from a qualified institution of education with an approved program in teacher education in the specific area of expertise.
Have successfully completed an Educational Quality & Accountability Office – approved (OEQA) higher education teacher education program.
Fulfill all other mandatory requirements set by the Oklahoma Board of Education.
Passed the required teaching competency examinations (all three) set by the Oklahoma State Board of Education.
Have a clear criminal history from Oklahoma record search filed with Oklahoma Bureau of Investigation approval. They must have the same on the national history for criminal record search as verified by the FBI.
Apply for Teacher Certification & submit the right processing fee. In case of an outside-state certification like from Texas, they must meet standards marked by the State Education Board. In certain cases of partial certification, they will need to clear a review by the Teacher Certification authorities in Oklahoma.
Teaching in Oklahoma 101
The following is the basic process for how you can apply for teaching certifications in Oklahoma while you hold a Texas teaching certification. Note that before you make this application, you must clear certain exams and other requirements to become eligible. We are mentioning all the steps you must take in the recommended sequence:
The first thing you need to qualify for a teaching certificate in Oklahoma from Texas is your Bachelor's in Education degree with a focus on teaching. After this, you will need to clear a state-approved teacher preparation program for your specific domain of teaching expertise. This program may be already part of your degree course in case it is state-approved and can be completed side-by-side.
So, if you are applying for an Oklahoma teaching certification and already hold similar certifications in Texas, you will still need to go through the traditional procedure of getting the certificate. Aside from completing the formalities such as the forms mentioned above, you will also need to pass certain examinations. This includes three major exams, namely:

Oklahoma General Education Test (OGET),
Oklahoma Subject Area Test(s) (OSAT), and
Oklahoma Professional Teaching Examination (OPTE).

After clearing all the above mentioned examinations, you must create an account on Single Sign-On account on the Oklahoma Educator Credentialing System. Once you have done this, you can start making a formal application for getting the Oklahoma School Standard Teaching Certificate. You will need to submit all official transcripts from all colleges or universities you have attended as a student. In the case of transcripts, they must clearly mention when the degree was earned as well as when it was conferred.
Along with the educational degree certifications/ transcripts, applicants must also fill in the proof of teaching via the dedicated form as well as a copy of your teaching certificate. The teaching certificate copy must contain details on valid dates of experience listed. Applicants are advised to copy both the front and back of the certificate if it holds relevant information.
The application sender must provide a $50 processing fee paid via either check, cashier's check, or money order to the Oklahoma State Department of Education. They will also need to get a fingerprint background check with an associated fee of $57.25. They will need to visit the OSDE headquarters between 8:00 a.m. and 4:00 p.m to complete this requirement.
Once you complete all the requirements, you will be granted a standard teaching license that will remain valid for five years. The license can be renewed after five years provided you fulfill certain requirements like continuing education credits, applying for application renewal, and paying the requisite fee at the time of renewal.
Are You Ready for a New Teaching Career in Oklahoma?
Oklahoma's education system has a growing demand for skilled and qualified teaching professionals. Starting or resuming your career in this state from Texas can be a great choice if you are willing to go through the certification process. If you are not sure of how to get this done, following the steps we have mentioned above will help you acquire the relevant certification easily. Start planning your dream Oklahoma teaching life today!