09.29.2021
Can You Teach in Texas With a Florida Certification?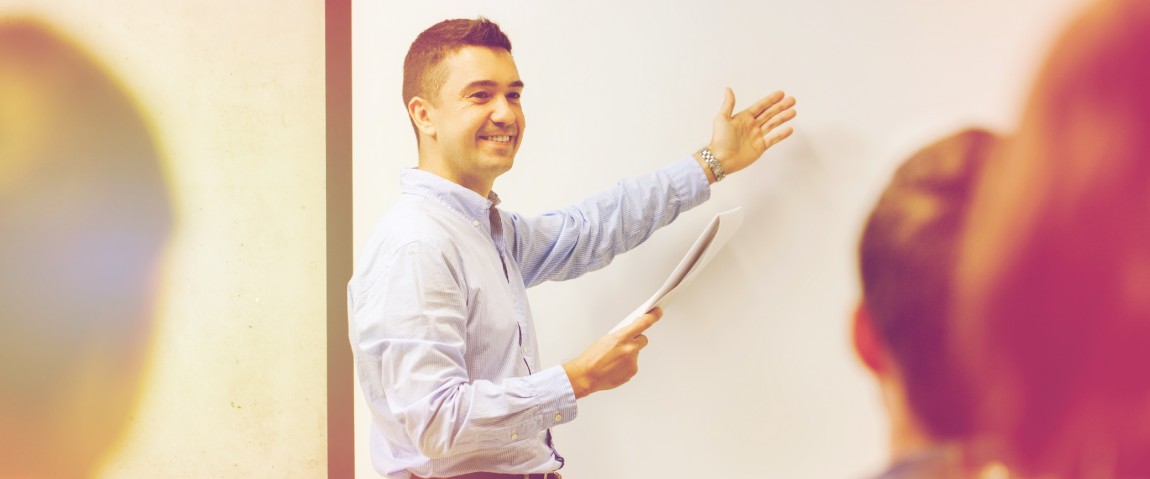 If you are a teacher moving to Texas from Florida, you probably still want to continue teaching in the new state. Texas does accept out-of-state teachers provided they meet certain criteria. Florida teachers who possess a teaching certificate may be able to secure a teaching position in state schools when their credentials are verified by the Texas Education Agency. There is also the teacher reciprocity certification that enables states to absorb deserving candidates into their education system. Shifting base to Texas comes with many pleasant surprises and recognition of your existing qualification is one of them.
Steps to teach in Texas with a Florida certification
The Texas Education Agency (TEA) is the highest authority when it comes to educator licensing. It checks qualifications submitted by you and can even ask institutions to directly submit student transcripts as part of the verification process. Here's what it does:
Step 1. Submission of credentials
The TEA mandates that all eligible out-of-state teachers submit their certificates, transcripts, and related academic credentials for verification. For this, it suggests educators apply through TEAL or Texas Education Agency Login. Select 'Out of State Certified Applicants' and pay $164 to begin the review process. If you are from Florida, you fall under the 'Review of Credentials from Another State or U.S. Territory' category. Documents may be submitted electronically or sent by mail.
Step 2. Review
It takes about a fortnight for the review process to be completed. Candidates are usually intimated through email. TEA receives the bulk of review applications between the months of April and September, so if you apply during this time, you might face a slight delay. Any experienced teacher moving to Texas from Florida should ideally begin the verification processes sooner.
Step 3. Exemption
While most teachers from different states may be required to take standard certification tests, you might get an exemption. Those who already possess a teaching certificate through state-approved tests are not usually required to take additional qualifying exams. But for this exclusion to apply, all test related documents must be submitted and validated.
Step 4. Get a temporary Certificate
While your credentials get reviewed, you can use the time to apply for a short term (usually 1 year) certificate to teach. Once your paperwork is successfully reviewed, you will be issued the provisional certificate. There is a $52 fee involved. This temporary certificate is useful for securing teaching positions across Texas schools. However, it is valid for a period of 12 calendar months only and cannot be renewed. So, find out what exactly you need for a teaching job before you move to the state. For instance, teachers from different states may be asked to finish separate coursework.
Step 5. Prepare for the Texas teaching certification test
Those who do not meet the licensing requirements have to take one or more of the educator certification exams. If you are one of them, it's time to start preparing for the same. Some take the alternative teaching certification.
Step 6. Take the TExES and obtain a teaching certificate
If you are a teacher moving to Texas from Florida and you do not meet all conditions laid by TEA, you will need to take the TExES and secure a Pass grade.
Step 7. Undergo background check
To get into state schools, you will also undergo fingerprinting. This might be done in the form of verifying the authenticity of your academic and professional credentials. This could also mean a criminal record check. Fingerprinting is mandatory.
So, to begin teaching your subject at your preferred grade level your existing credentials need to get approved and if they are not enough, you need to take a standard test that leads to a teaching license in Texas. You may also gain employment through Reciprocity.
What is teacher reciprocity?
Teacher reciprocity is an agreement between states to recognize qualified and experienced teachers from other states and to permit them to teach in their own school districts. Teachers from Florida can teach in Texas as their credentials are deemed valid by Texas authorities, without fulfilling further requirements.
This agreement is part of the NASDTEC which oversees this reciprocity.
Several states like Alabama, Florida, New York, New Mexico, California, Michigan, Nebraska, Kansas, Tennessee, Utah, Vermont, Oregon, South Dakota, and many others share reciprocity with the state of Texas.
There is a framework in place that compares qualifications, certificates, and exams administered by the members and lists ways to bring in standardization among them. However, being a member does not mean a state is legally bound to accept out-of-state teachers, especially if they are under-qualified. Reciprocity is usually not a guarantee of employment. You may be asked to furnish all sorts of documents to prove your expertise. In addition, you may also be asked to submit proof of past employment.
Why do teachers move to Texas?
A teacher moving to Texas from Florida may have several reasons for relocating. Many educators move to the state to be near their families or spouses. The state has seen rapid growth in student enrollment over the last decade and the trend doesn't seem to be weakening. Positions open up regularly and schools are always looking to attract the finest candidates. So, whether you teach mathematics at high school or Spanish at middle school, there is likely a position at one of the schools.
For a duly trained educator, the take home salary is around $45,000. This sum is free of income tax. Besides, teachers also enjoy certain other benefits. A different motivation behind educator influx is the low cost of living. Amenities are cheap, the economy is in the upswing and local markets are thriving. The weather is an incentive too. All these factors make Texas an attractive place for a future home.
Summing up
A certified teacher moving to Texas from Florida has high chances of landing a teaching job at a Texas school. Get your credentials reviewed by the TEA and complete all certification requirements. Candidates from outside Texas are often licensed through the Alternative Certification for teaching and Educator Preparation Programs can help you obtain it.