11.29.2021
How Can You Transfer Your Ohio Teaching Certificate to Texas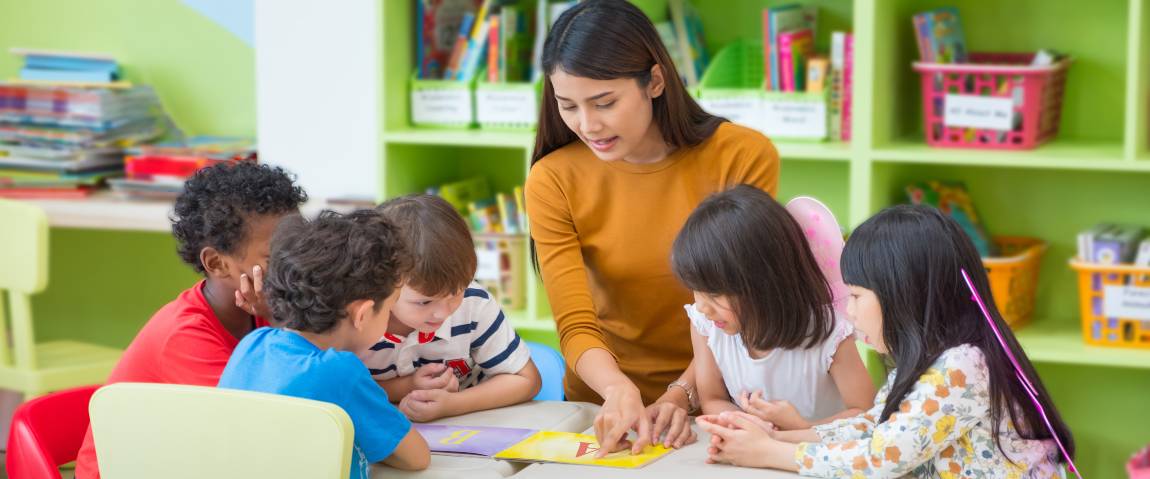 Are you a teacher moving from Ohio to Texas? Is your Ohio teaching certificate valid in Texas and can you transfer it inter-state? In this day and age, people move across the country for several reasons. Better jobs and more family time are some of the most common motivations for changing residences. Teachers who decide to make the move must meet the conditions set by the Texas Education Agency (TEA).
Educator eligibility in Ohio:
Must have a bachelors degree, Educator Preparation Program
Pass the Praxis or Ohio assessment for educators
Resident Educator license for first three years
12 semesters for a standard license for interstate validity
Educator eligibility in Texas:
Bachelors degree, Educator Preparation Program
TExES or other TEA approved tests
Temporary certificate valid for 12 months if a candidate does not meet licensing requirement
Credential review for interstate validity or standard licensing tests
How do you know if you possess a valid teaching certificate for teaching in Texas?
1. Get your credentials reviewed
Credentials earned in another state may or may not be valid in Texas. If you have an Ohio license, make sure it's not a useless piece of document in your new home. To ascertain the validity of your teaching certificate when moving from Ohio to Texas, apply for a credential review. The Texas Education Agency (TEA) is the state body tasked with carrying out the review.
You log in to the TEA website as an educator and submit proofs. For example, electronic copies of your certificates, an online review application, and a non-refundable fee of $164 are typically required. In addition, if you are not from the US mainland, or are a resident of a US territory, or possess a teaching certificate from a foreign university, you are required to submit evidence of English language proficiency (oral). Expect to receive notification of receipt in two weeks.
2. Ask for transcripts from the university
For review, the TEA doesn't accept transcripts from candidates. Only institutions can send them, either electronically or through the mail. Hence, you must apply to the university you earned the degree from. They must then send the same to TEA. Also, duplicate copies of the same must be avoided. This is done because multiple copies of the same document make the verification process unnecessary lengthy.
3. Check for reciprocity
One abiding challenge for teachers possessing teaching certificates moving from Ohio to Texas has been matching the certifications earned in one state to the standard eligibility in another. To overcome this issue and help educators, administrators, and child support personnel understand the kind of licensing that is acceptable, a national level body has been formed. It is an agreement between several US states.
NASDTEC looks after certification reciprocity and stipulates certain common grounds for it. From certification titles to subjects and grades, everything is mentioned in detail. For example, it is agreed that the minimum qualification for an educator is a bachelor's degree followed by a certification test.
4. Take necessary tests
If your credentials are being verified for content areas like Early Childhood or English Language Arts with Social Studies (grade 4-8), you might be required to take the Science of Teaching Reading. If you've already passed this or an equivalent exam in your state, you should submit relevant documents. This might help you get an exemption.
5. Get an optional one-year certificate
Candidates will receive an optional certificate provided the verification process is successful. This is a temporary license, valid for a period of 12 months only, and may be used to secure employment. However, this optional Texas teaching certificate from doesn't guarantee a position with a Texas public school.
Once this is done, take a standard test to validate your certificate.
6. Apply for a Standard license
The final step is getting a standard license. If you do not meet certain criteria, you need to prepare for a teaching license in Texas. If you do not already have a teaching certificate moving from Ohio to Texas, getting an alternative certificate also makes sense. Both the traditional and alternative routes to teaching are popular options for educators and professionals who want to get into teaching.
How to get a Teaching Certificate (traditional and alternative)
Get a bachelor's degree
First, candidates must have at least a bachelor's degree from a recognized college or university. The Texas Higher Education Coordinating Board must recognize it as being duly accredited.
Join an EPP
Candidates must join an EPP or Educator Preparation Program and begin preparing as an educator. This is the time to focus on the content area and the grade level you wish you teach. It takes 12 months to complete. If you do not have a teaching certificate when moving from Ohio to Texas, the time spent with an EPP will help you grow and mature as a future educator.
Internship
In these months, candidates may acquire classroom teaching experience. School internships give candidates a chance to see how a real classroom works. It also makes them aware of their own strengths and weaknesses as future educators. Although not a mandatory part of the licensing procedure, many candidates choose to take the internship route. However, the Program they are enrolled with must recommend them.
Take the certification exams
Texas has different exams for educators. If you want to teach in schools, you will generally have to take the Texas Examinations for Educator Standards (TExES)
Background check
If you are a freshly qualified educator, fingerprinting is mandatory for you. This ensures that your credentials are genuine and you have no criminal record.
Apply for open positions
The last and final step is actively seeking employment. Your EPP can keep you informed of vacancies as they arise. You can also find positions on school websites.
Summing up
If you are a teaching aspirant without a teaching certificate moving from Ohio to Texas, acquiring a standard license is your best bet. Or, if you are a licensed teacher, you might only need a credential review. Find out more about out-of-state teacher licensing and the TExES. Get in touch with an EPP near you today.