10.13.2023
How to Become a Teacher in Texas With an Associate's Degree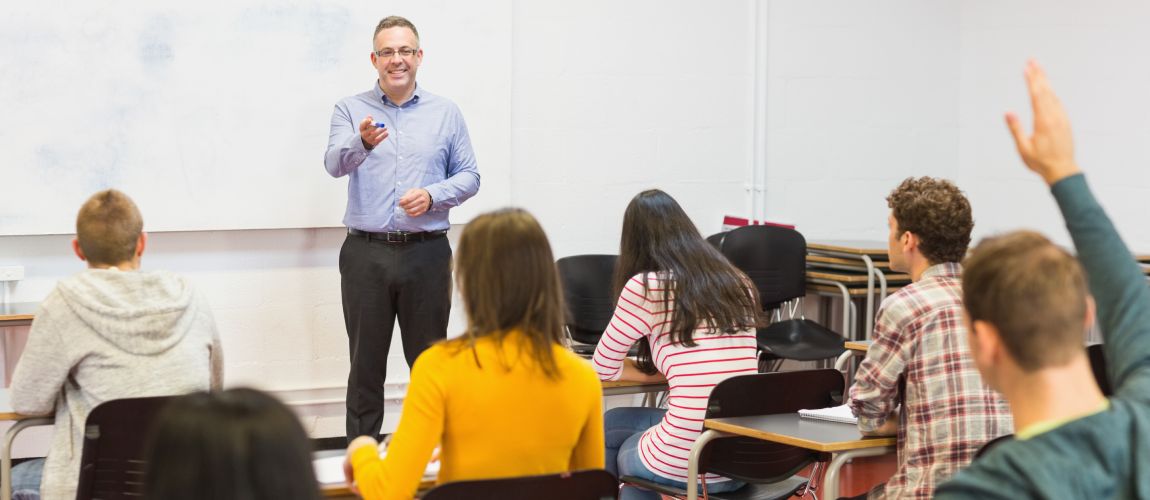 The Demand for Teachers in Texas
Texas offers plenty of opportunities for aspiring teachers. Just like in many other parts of the world, there is currently a shortage of qualified teachers in this state too. So, if you have been toying with the idea of becoming a certified teacher in Texas, now is the time to start. Nearly, 40% of the Texan population is 18 or below. That means the demand for teachers will only increase in this state.
Advantages of a Teaching Career in Texas
A teaching career in Texas is financially rewarding too. Since Texas is one of the most prosperous states in the US with a very stable economy, even beginners get lucrative salaries. As you gain more experience as a teacher, your salary also increases.
One of the biggest advantages of starting your teaching career in Texas is that plenty of learning opportunities are available to teachers. If you cannot attend regular classes to achieve your certification, you can take them online. You can also take the required tests online to become a qualified teacher in your domain.
Can you be a Teacher with an Associate's Degree in Texas?
While the minimum eligibility criterion for becoming a teacher in Texas is a bachelor's degree, those who have an associate degree can also become teachers in Texas. However, there are some additional steps that need to be taken. Here are the requirements to become a certified teacher in Texas with an associate degree:
Complete an approved educator preparation program.
Pass the appropriate teacher certification exams.
Obtain a current, industry-specific license, certificate, or registration from the state or nationally-recognized accrediting agency in addition to your teaching certification.
It's important to note that an associate degree is suitable for students whose financial situation or other commitments do not permit them to go to a four-year college.
How to Become a Teacher in Texas with an Associate's Degree
The steps that you have to take to become a teacher in Texas depend on the level of education you have already completed. In this article, we will explore how you can become a certified teacher in Texas with an associate's degree. As you know, an associate degree takes less time to complete than a regular bachelor's degree. Usually, it is a 2-year program whereas the bachelor's programs take 4 years to complete. The associate degree is suitable for students whose financial situation or other commitments do not permit them to go to a four-year college. While the minimum eligibility criterion for becoming a teacher in Texas is a bachelor's degree, those who have an associate degree can also become teachers in Texas.
Community Colleges in Texas Offering Associate Degrees for Aspiring Teachers
There are plenty of community colleges and two-year educational institutions that offer a range of courses, certificates, and degrees to help you launch your teaching career. Until a few years ago, you had to attend colleges or universities that offer four-year programs if you wanted to become a teacher in Texas. Now lots of community colleges offer various Associate degrees like the Associate of Arts in Teaching (AAT) degrees. More students can attend two-year colleges because the admission requirements are not very stringent, Also, students who opt for an AAT degree have to shell out much less in tuition fees because two-year courses, including even those leading to a four-year bachelor's degree, are much less expensive than a regular program at a four-year university or college. If you still have some questions regarding what to do after completing your two-year associate degree, you can consult advisors at the two-year college where you are currently studying and the four-year college you would like to attend.
Community colleges in Texas offer Associate degrees such as the AAT degree that focuses on primary, middle, or high school education. These courses introduce students to knowledge and the fundamentals of teaching. They also allow aspiring teachers to participate in field observations or children's centers and classrooms in public school districts.  The Associate of Applied Science in Child Development is another course offered by two-year colleges. Child Development certificates focus on infants, toddlers, and preschool children. These certifications enable you to work as teacher's aides, head start teachers, or childcare providers. The School-Age Caregiver certificate trains an applicant to work in summer programs and before- and after-school programs for young kids.
Credit Transfer from Two-Year Colleges to Four-Year Universities
Once you have obtained your associate degree or while you are still pursuing it, you should choose a bachelor's degree program that accepts credit transfer from two-year degree colleges. Contact the college where you want to go to learn more about their credit transfer requirements.
The Associate of Arts in Teaching degree (AAT) is a college degree program approved by Texas Board. It consists of lower-division courses that are designed to permit students to transfer their credits and coursework to a bachelor's degree program that leads to initial Texas teacher certification. While you can transfer this degree to all public universities in Texas, students who finish the AAT are required to fulfill all requirements of the university and be eligible to enroll in the educator preparation program.
If you are an aspiring teacher who has earned an Associate degree or other relevant credentials in Early Childhood Education, you can find employment immediately after finishing your graduation from a community or two-year college. A certificate in Early Childhood Education allows you to start working with infants, toddlers, and preschool children. You can start working as a para-educator, teaching assistant, or teachers in an early childhood education program, such as those in preschools, childcare centers, or Head Start classrooms.
The Alternative Certification Program (ACP) in Texas
Aspiring teachers who lack traditional teaching credentials frequently wonder how to obtain alternative teaching certification in Texas. Individuals who want to teach in Texas schools but have not completed a state-accredited educator preparation program or have a degree in a subject other than education can apply for alternative teaching certification through the Texas Education Agency. These nontraditional certifications typically include pre-service coursework or training, as well as an internship. Individuals can meet the state requirements and become certified to teach in primary or secondary classrooms in Texas by completing an alternative teaching certification program.
Why teach in Texas?
Texas is one of the largest economies in the USA and employs tens of thousands of teachers. When you start your career as a teacher in Texas you get to enjoy myriad benefits. Texas offers multiple certification options for teachers. Even if you have no relevant credentials, you can still start from the bottom in Texas. If you have some other professional qualification, you also have the option to become a teacher or lecturer in your field.
While teaching in Texas, you can pursue further education in your niche. The government allows qualified teachers in Texas to apply for various jobs available. They can also upgrade their skills while they are still teaching. Depending on the expertise you have, you have the opportunity to receive a scholarship from select organizations and institutions passionate about education. Better still, you can start your teaching preparation from a level you are comfortable with financially, mentally, and academically.
Launching a teaching career in Texas is not difficult for those who relocate to Texas either. Plenty of materials are available to make their transition easy. Various non-governmental institutions and the Texas government work to assist teachers by providing them with multiple learning opportunities so that they can quickly succeed in their teaching careers. They also have the advantage of receiving monetary assistance to finance their studies.
Disclaimer
This article does not contain legal, educational, or government advice. As regulations can change from time to time, readers are advised to check with their local education departments to receive up to date information. 
Last updated: Oct 13th, 2023.