06.17.2021
How to Become a Math Teacher in Texas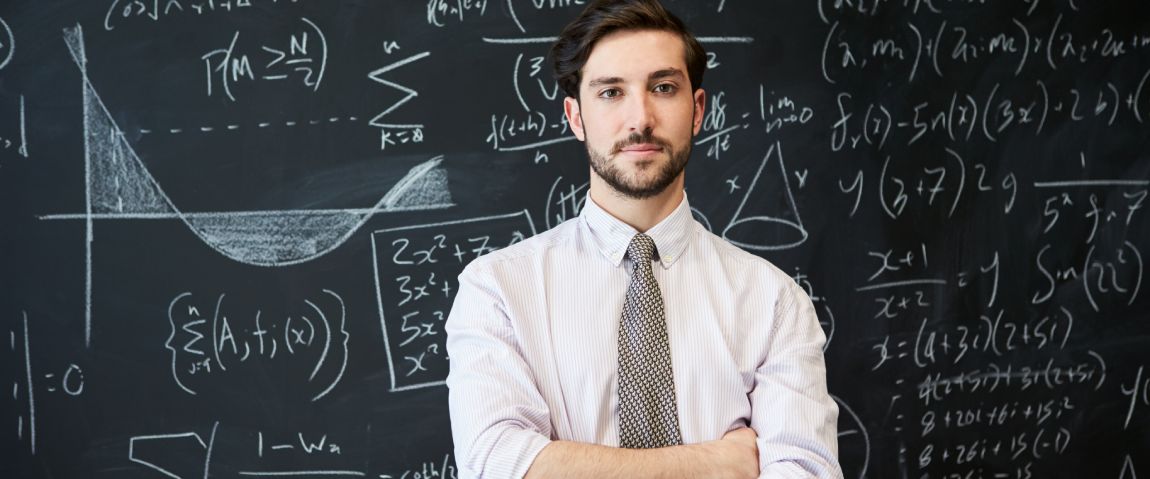 Math teachers typically possess a Bachelors degree in mathematics, a few weeks of classroom teaching experience, and a valid teaching certificate. Most importantly, they possess a formidable knowledge of the subject and the ability to explain even the most complex mathematical concepts in simple words. As part of STEM teaching, math teachers help students develop various skills needed to adapt to a multifaceted world. As such, these teachers are in high demand, and job openings are expected to rise.
If you wish to become a math teacher in Texas, you must enroll at an EPP, fulfill its requirements and pass a state-approved educator test. Here is a step-by-step guide to working as a math teacher in a middle or a high school in Texas.
Get a Bachelor's Degree
The first move you can make is earning a Bachelor's degree. Math teachers have to teach geometry, algebra, calculus, statistics, probability, number systems, and various math applications. For this, a teaching aspirant must have a Bachelor's degree in math from a college or a university. The institution must be duly accredited with a state-approved body for its degree to be valid.
While a Bachelor's degree is the minimum requirement, schools will often ask for higher credentials like a Master's or a Doctoral degree in the subject, especially if you wish to teach high school students.
Enroll at an EPP
EPP or Educator Preparation Program is the gateway to teaching jobs in Texas. Once you find a program near you, you must pass the entrance test and begin your training. EPPs help you select and focus on the grade and the content area you want to teach, which is math in your case. Since your goal is to become a math teacher you may want to brush up on your subject knowledge and skills.
Teaching aspirants can apply for certification through the traditional as well the alternative pathway. Your Program will advise you according to your academic credentials and state requirements.
Complete an Internship
Once your training is underway, your program may be able to recommend temporary or part-time teaching positions at your desired grade level. They may issue a probationary certificate to help you experience teaching in a real classroom. It is where you help students develop their critical thinking and problem-solving skills. It is also a chance for you to hone your classroom management abilities.
Take the Final Certification Exam
Once you have met and fulfilled all the conditions of the EPP, your Program will help you register and apply for the final teaching certification exam. You must pass the appropriate test to be able to receive your certificate. The test is administered according to grade levels and content areas. The TExES, for instance, checks your subject-matter expertise as well as professional skills. It can be taken up to five times. EPPs usually inform test takers about the exam date, fee, and question patterns and keep them updated about changes in rules or pre-requisites.
Apply for Teaching Credentials
To become a licensed math teacher you will need to put forward a state application. If you have met all criteria, the license is issued and you become a certified educator.
Comply with Fingerprinting Requirement
It is mandatory for all new teachers to submit to the fingerprinting process. This is done as part of a background criminal record check for the safety of everyone involved.
Apply for Math Teacher Positions at Texas Schools
You can begin applying as a teacher immediately. Math is taught at all schools, whether elementary, middle, or secondary. As a math teacher, you will not only be teaching the subject but also supervising different student activities, conducting field trips, or monitoring study rooms. Some schools also require their staff to counsel students on academic or career choices.
Math teachers are responsible for setting classwork and home assignments, creating tests, and sharing feedback. They also monitor students' progress throughout the school year. Make sure you are getting the right training. Begin your preparation with an EPP today.