07.21.2022
How Do I Become a Teacher in Texas From Mexico?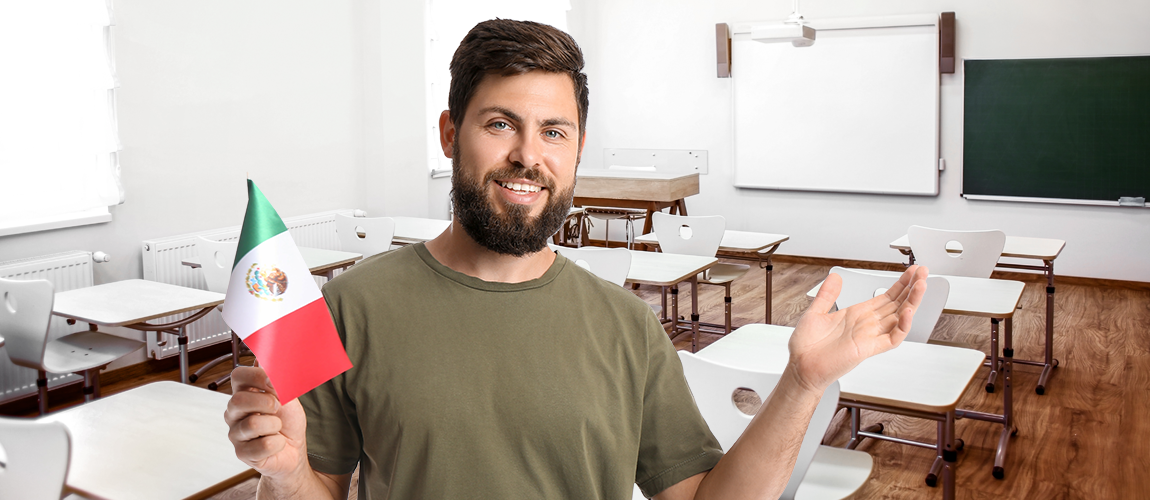 If you are from Mexico and want to teach in Texas, you will find useful information in this article. Texas offers plenty of opportunities for both native and non-native teachers.
Can a teacher from Mexico teach in the US?
Of course, they can provide that they have the required qualifications. Many geographic areas in the United States now face a shortage of qualified teachers in key subjects. This is a great opportunity for foreign educators who would like to move to the US and build their teaching careers there. In order to teach in Texas, you have to fulfill certain requirements and obtain valid teacher certification.
Moving to the United States from Mexico and gaining the certification required to teach in Texas from Mexico can be an intellectually and financially rewarding experience. As a teacher, you will constantly learn new things. Salaries in the US are also pretty good. Better still, teachers enjoy tremendous job security. Even amid a recession, the demand for teachers never falls. Education is the backbone of any nation, and teachers who impart knowledge play an indispensable role in the development of a country. For this reason, they enjoy great respect. So, if you want to shape the future of the nation and leave a legacy behind, teaching is the right job for you.
The fastest way to become a teacher in Texas
Advanced planning is essential for foreign educators to get certified in Texas. According to the US Department of Education, foreign educators who would like to teach in the US should start their application process at least a year before they intend to arrive. Mexicans who want to teach in Texas must obtain an H-1B visa. Many districts, however, will assist the teacher candidate with the process of obtaining a visa, making the process easy and pain free.
Credentials required for teaching in various states may differ. However, the general requirements for aspiring teachers from Mexico to teach in Texas are given below.
The minimum requirement is a bachelor's degree or its foreign equivalent.
The prospective teacher must obtain an original course-by-course evaluation by a recognized foreign evaluation service
Submit documentation of English language proficiency such as completion of an undergraduate or graduate degree at an accredited institution of higher education in the U.S. or take the TOEFL-iBT meeting minimum scaled scores.
Once the preliminary steps listed above have been completed, the educator can enroll into an education preparation program and complete their certification requirements.
Why teach in Texas?
There is a huge demand for teachers in Texas. Many school districts are now looking to recruit Mexican teachers for the school year of 2022-2023. Salaries are good and include benefits and incentives like a $5,000 bonus for those who qualify with bilingual skills. Those who are employed as a bilingual educator will receive a salary of around 60000 USD.
For example, Dallas ISD's new teachers will have other opportunities to earn additional compensation, such as $3,000 for secondary math and science, $3,000 for identified special education teachers, $5,000 for elementary bilingual education teachers, and $3,000 for teachers of languages other than English.
In addition to the incentives, Dallas ISD will reimburse newly hired teachers up to $4,000 for their alternative certification program fees from any Texas accredited alternative certification program. This payment will be applicable to teachers of record who are hired for the 2022-2023 school year.
Many districts are looking for Mexican teachers who can teach Spanish language courses and provide bilingual education to students in Texas. Some school districts also conduct virtual job fairs in Mexico to recruit eligible teachers. If you are looking to move to Texas with the objective of finding a teaching job there, you should consider visiting one of these fairs. These will usually be question and answer sessions and individual consultations for you to have all the information you need.
In conclusion, teaching in Texas has tremendous upside and the process of obtaining teacher certification in Texas can be made easy with TeacherBuilder.com's online alternative teaching certification program offers you a fast, efficient, and flexible way to become a certified teacher in Texas. Our program offers you an online curriculum and support through your first year of teaching, so you can achieve your dream career.