12.24.2021
Can I teach in Texas with a Louisiana certification?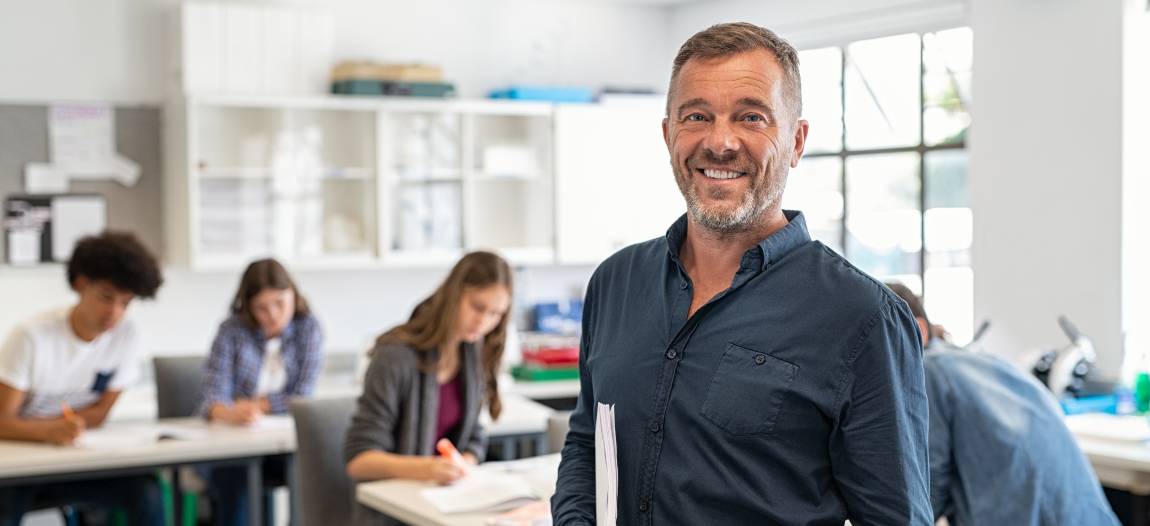 Texas has a long-standing reputation for having everything bigger and the same applies to Lone Star State's public enrollment. The numbers grew at 19 percent from 2003 to 2013 which is more than six times the US national enrollments average of 3.1 percent.
Texas now needs to educate over 5 million students so recruits from out of the state are burning hot. Moreover, they have opened doors for teachers with teaching certifications from other states as well.
Plus, they are offering other work benefits like shorter workdays, stipends for taking graduate-level courses, retention bonuses, and more. Certain districts have also begun live-streaming during the pandemic until schools open for good. So, now we ask and answer the question of is it worth moving to Texas with a Louisiana teaching certification.
Moving to Texas as a Teacher
The first thing to do to start working in Texas with a Louisiana teaching certification is learning state-wide used acronyms like ECOS and TEAL. These stand for Educator Certification Online Systems (ECOS) and the Texas Education Agency Login (TEAL) respectively. The first is an online registration site for Texas teachers and the second allows you to create and access your teacher's account on the Texan government system.
To get into the Texan educator's system, you must first create a TEAL account and set your category as an educator. You will get an email within 24 hours containing a username and temporary password along with instructions on how to proceed. These will help you create and finish your educator's profile.
Once you are done creating your profile, you will have to shell out a "Review of Credentials" non-refundable fee.  To do this, you must log in to the TEAL system and select "Out of State Certified Applicants" followed by "Review of Credentials from Another State or U.S. Territory" and make the payments. The review results will be emailed to you and this will also include test results on a standard certificate along with a one-year, non-renewable eligibility certificate.
While you are sitting and waiting for the Review of Credentials, you can get other formalities done. The first among these is submitting official transcripts for all your college studies along with copies of associated certificates. The easiest way to do this is to submit the copy online via an attachment on TEAL and email the transcripts. Getting both of these verified is going to take about three to four weeks. The response time may increase between April and September.
You can also apply for the one-year certificate via TEAL. This is done by logging into TEAL and selecting the "out of state Certified Applicants", choosing the "Initial One-Year Certificate" option, and making the $52 fee payment for processing and issuance.
The one-year certificate is a holdover document to go with your Louisiana teaching certification meant to pass for credentials until you can get the Standard Certificates. This requires you to complete tests and will give you a five-year certification to teach in the State of Texas. Before you do this, you will also need to give your biometrics like fingerprints and clear a background check. All details on your review will be available online in your TEAL account on the Educator Main Menu under "My Documents" after you get the review completion email.
Step-by-step process for applying for a teaching certificate in Texas for teachers from Louisiana
First Application
To help you through the process, download the TEA's Out-of-State application checklist (DOCX).
Make an account on TEAL via your browser, preferably Google Chrome.
Finishing filling in the online user account info and making the $164 non-refundable payment.
Submit copies of all relevant standard certificates and submit official transcripts from all colleges attended as a student via online channels or using the US postal services.
Furnish the proof of oral English language proficiency in case you earned your degree outside of the US including US territories.
In case you needed to give out-of-state Texas test exemptions in other states, you may need to give Science of Teaching Reading (STR) Exam in the following categories:

Early Childhood: EC – Grade 3
Core Subjects with Science of Teaching Reading: Early Childhood–Grade 6
Core Subjects with Science of Teaching Reading: Grades 4–8
English Language Arts and Reading with Science of Teaching Reading: Grades 4–8​
English Language Arts and Reading/Social Studies with Science of Teaching Reading: Grades 4–8​
Important Note: In case you have student services or school administration certificates but do not possess a classroom teaching certificate, you must submit documentation proving you have at least 2 years of acceptable school experience in the area of your certification. You can send the valid documentation on an official verification of experience form found on the Out-of-State Test Exemptions page. Also, only out-of-state certificates can be sent electronically, out-of-country documents can only be sent via US postal services. 
Should You Move to Texas to Teach?
Texas is a great place for teachers. The state has no income tax and the avg. starting salary at $45,507 is a pretty good deal. This is particularly true since Texas is 11th among the least expensive states in the US according to a 2016 survey by the Missouri Economic Research and Information Center 2016. Texas is not too far from Louisiana and offers much higher teaching career opportunities. Even if you have family or relatives back in Louisiana moving to Texas is a great idea. Plus, you can always take a quick trip back without spending too much on travel.
Further, a 2017 WalletHub Teacher Study places Texas on the number 2 spot for average starting teacher salary and pension when adjusted when seen against average living costs. The Lone Star state also placed at 21st overall with 218 Gold and Silver Medal Schools on the U.S. News 2017 Best High School Rankings. Needless to say, if you want to explore the life of a teacher in Texas, 2022 may be the perfect year to make that change.