12.09.2022
All About Teaching Reciprocity Between Texas and Colorado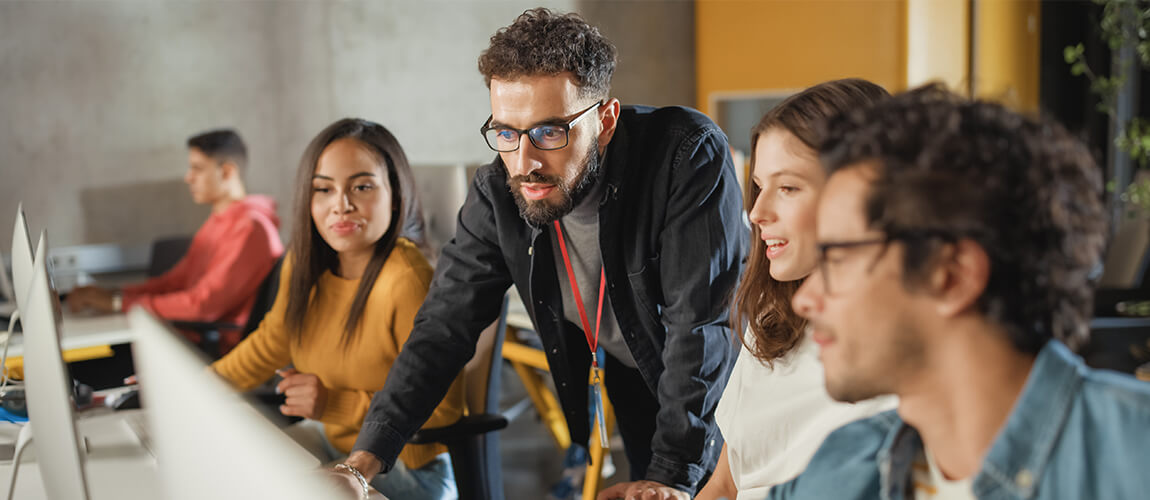 If you possess a valid teaching license in Texas, can you teach in Colorado? Yes, you can through the certification reciprocity agreement. Colorado teacher reciprocity with Texas allows qualified teachers from these two states to teach in the other.
Teacher certification reciprocity does not necessarily mean that a teaching certificate issued by one state will be automatically valid in another state. Some states have reciprocity agreements with other states. What this means is that credentials valid in a particular state will be considered valid in other states too.
Having said that, teachers who would like to teach in a state apart from the state from which they obtained their license should apply for a new teaching license. Note that each state has its own licensing agency, which reviews reciprocity applications on a case-by-case basis.
The reciprocity guidelines issued by each state clearly mention the qualifications that they will and will not accept. On the bright side, most states allow teachers moving from another state to teach on a temporary basis until they fulfill the new requirements.
The NASDTEC Interstate Agreement & Interstate Reciprocity
Although there are interstate teaching certification reciprocity agreements, teachers looking to move from one state to another are often confused by the rules and requirements. While some states or countries have equivalent testing requirements, in some cases, it is also possible for a state to impose its own requirements.
The most widely used interstate teaching reciprocity is through the National Association of State Directors of Teacher Education and Certification (NASDTEC). It simplifies the reciprocity process by enabling agencies to verify an educator's certification status in other states. As a result, teachers who possess a valid teaching license in one state do not have to submit additional proof of the license when they apply for a teaching license in another state. The NASDTEC Interstate Agreement also specifies which kinds of certification from one state will be accepted by another state. Some states only allow certification reciprocity for teachers possessing professional or standard certificates. That means those teaching on an emergency or provisional certificate will not be able to transfer their certification from one state to another.
If you do not satisfy the teaching reciprocity guidelines, you can explore alternative certification options.
If you completed your degree programs outside of Colorado, you can still teach in Colorado provided that you hold/ are eligible to hold the teacher license in the state where you completed your studies.
You have to keep a few things in mind before applying for an Educator license in Colorado. First, your teaching license in another state cannot automatically be transferred to Colorado. In order to obtain your initial Colorado license, you have to fulfill Colorado's eligibility criteria.
If you have a standard license in another state and it carries the same endorsement as the one issued by Colorado, you are eligible for a professional license in Colorado provided that you have 3 years' post preparation and worked full time as a teacher in that state in the same content area during the last 7 years.
If you meet only some of these requirements, your application needs to be evaluated for the subject areas of your preparation. Only then will Colorado issue you an equivalent or comparable license.
Here is what you need to do.
Choose the authorization or license you would like to receive.
Depending upon the type of license you request and your endorsement areas, you may have to take a content exam. You will be informed of test requirements after they review your completed application.
If you fulfill all the requirements, you will be issued a professional license. An initial license is issued to those who have fewer than 3 years of post-preparation, fully licensed, full-time teaching experience.
An interim license is issued to those first-time applicants who do not have the mandatory three years of fully-licensed full-time teaching experience. Those who have not proved their content mastery through the content exams approved by the Colorado State Board of Education will also receive an interim endorsement. This allows the applicants to teach in Colorado schools and take the required content exams within one year. After completing the exams successfully, the applicant can apply for an initial license.
What is meant by teacher reciprocity?
The concept of teacher reciprocity is often misunderstood. In all the states of the United States, you need a teaching certification obtained from that state if you want to work as a public school teacher. Since different states have different testing requirements, your teaching license obtained from one state may not necessarily make you eligible to teach in another state. This, however, does not mean that if you obtained your certificate from Texas, you cannot teach in Colorado or vice-versa. Most states have what is known as "teacher credential reciprocity." In other words, most states will consider your degree and other credentials obtained from another state as a valid basis for offering a new teaching certification to you.
NASDTEC Interstate Agreement
It is a collection of agreements among different states and specifies the elements of the teacher licensing processes that are equivalent for different states. For example, one state may consider the teacher testing you completed in another state equivalent to theirs and then exempt you from additional testing. However, Interstate Agreements do not mean that credentials are directly transferrable. When you move to another state, you have to apply for new teaching certification and get your credentials reviewed. You will receive a new license if your credentials are equivalent to the general requirements of the new state. If your certificates are not equivalent, they will inform you of additional requirements that you need to fulfill.
Transfer of license obtained via the alternative route to certification
If you obtained your teaching license via the alternative route, in most states, it is not transferable. For license transfer, you need to be fully certified. That means if you hold a provisional, temporary, or alternative license, you will usually have to satisfy additional requirements.
What to do if you do not fulfill teacher reciprocity requirements?
If you do not satisfy the reciprocity requirements, there are certain options for you.
In some states, you will receive a provisional certificate that is valid for a year or longer. You should obtain the required credentials before the provisional certificate expires. If you do not meet the testing requirements, you will usually have the option to take the necessary tests at a recognized testing facility in your current state.
Texas Teacher Reciprocity Agreements
Texas permits teachers who have valid teaching licenses in other US states to apply for a teaching position in the state after getting their credentials verified. If you fulfill the requirements, you can teach in Texas. If you do not fulfill the requirements right now, you can apply for a non-renewable certificate valid for one year. You have to take additional testing before the temporary certificate expires.
Colorado teacher reciprocity with Texas
Colorado is a member of the NASDTEC Interstate Agreement. The Colorado state board of education can enter into interstate reciprocal agreements and issue initial teaching licenses to applicants qualified to teach in other states. Neither Texas nor Colorado has full reciprocity by statute for teachers from other states. That means while you can teach in Colorado with a Texas certification, this may still require verification of your credentials and some additional testing if you do not fulfill the qualification criteria.
What states have teacher reciprocity with Texas?
Currently, 8 states namely Florida, Hawaii, Arizona, Missouri, Nevada, Mississippi, and Oklahoma offer full reciprocity. That means any teacher from Texas can receive a standard teaching license in these states without satisfying additional requirements.