09.27.2022
How to Become a Bilingual Teacher in Texas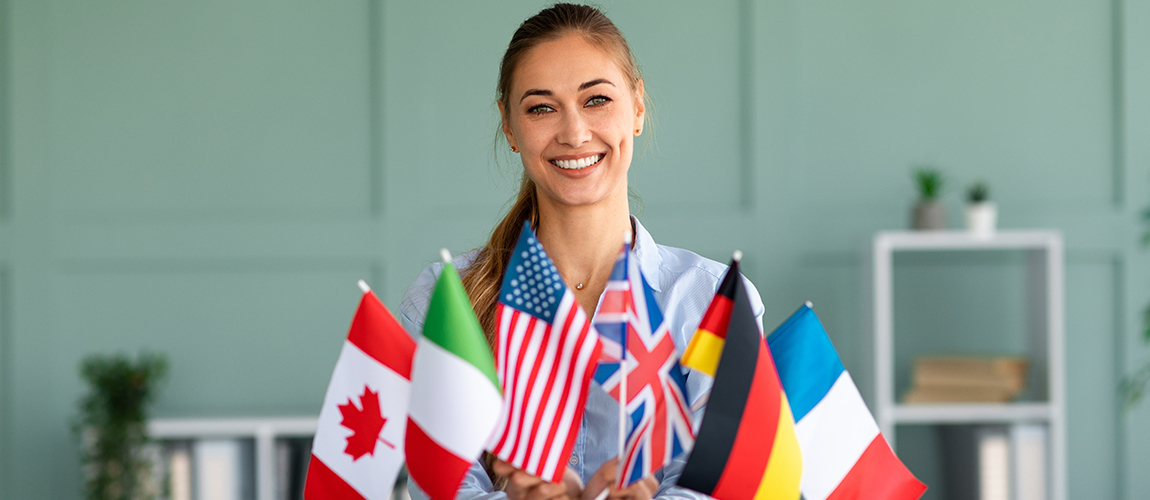 Can you speak two or more languages? Do you enjoy teaching children? If your answer to both questions is 'Yes', you should definitely consider becoming a bilingual teacher in Texas. The demand for bilingual teachers in Texas is steadily increasing; however, the supply keeps falling short.
To become a bilingual teacher in Texas, you only need a bachelor's degree with a GPA of 2.5 or higher.
Why should you become a teacher in Texas?
Teaching is a noble profession that enables you to make a real difference to thousands of children. It is financially rewarding too. As a bilingual teacher, you will get to interact with children coming from a variety of backgrounds. It is an opportunity that widens your knowledge and perspective.
Why is there a demand for bilingual teachers?
It is estimated that about 25% of the students in the US are first-generation or second-generation immigrants. That means many Americans speak a foreign language at their home. Bilingual teachers can help to ensure that lack of proficiency in English does not hamper the academic performance of international students when they arrive in the US.
The US is the land of opportunities and invites bright minds from all over the world. It is also one of the most popular study abroad destinations. To cater to the learning needs of bilingual children, the government has invested heavily in bilingual education programs.
Bilingual teachers not only make non-native students comfortable in the class, but also enable them to get integrated into the class more easily. They help students to learn in their mother tongue and thus ensure that language is never a barrier to learning.
When immigrants first arrive in the US, lack of proficiency in English is one of the biggest learning blocks they face. The opportunity to learn in their language ensures that they can continue to learn other subjects while also polishing their English language skills. Having no access to a bilingual teacher, on the other hand, will hurt the academic progress of immigrant children because of their inability to understand lessons taught in English.
What do bilingual teachers do?
The job of a bilingual teacher is to teach students in their language. This could be German, Spanish, French, Chinese, American Sign Language, and so on.  Bilingual teachers teach grades starting from kindergarten to high school. Keep in mind that bilingual education is not different from regular education.
As a bilingual teacher, you have the following responsibilities.
Planning the curriculum
As a bilingual teacher, you have to plan the curriculum keeping in mind the educational goals of your students. Make sure that the curriculum that you plan will allow your students to learn and grow while at the same time challenging their intellectual abilities.
Create classrooms that are culturally inclusive
When teaching non-native students, it is essential to teach them about the importance of respecting cultural differences. Culturally inclusive classrooms promote better interaction among students coming from different ethnic backgrounds and thus promote harmony in society.
Deliver instruction
Your primary responsibility as a teacher is to deliver instructions to your students. Tell them what to do each day in a language that they will understand.
Lead class activities
Your students look up to you and wait for your instructions. As the classroom leader, you have to ensure that every student understands what is taught in the class and can participate in various classroom activities.
Grade assignments
You have to assign and grade the assignments of your students, just like other teachers.
Salaries of a bilingual teacher
Bilingual teachers earn as much as other teachers. For high school teachers, the average annual salary is about $61,820, and for elementary and kindergarten teachers it is about $60,900. During the next 10 years, the demand for high school and kindergarten teachers is expected to increase by 8 percent.
The demand for bilingual teachers will also go up due to the influx of immigrant students. Once you have completed your bilingual teacher certification in Texas, you can start applying for jobs. Make sure that you are familiar with various job titles you will come across.
Some of these include English Language Learner (ELL) teachers, bilingual educators, English as a Second Language (ESL) Teachers, teachers of Foreign Languages (TEFL), and teachers of English as a Second Language (TESOL). As a bilingual teacher, you will take one of these titles.
How to become a bilingual teacher in Texas?
If you want to be a bilingual teacher in Texas, you have to obtain a grade/content level teaching certificate. The requirements of bilingual education certification apply to all school districts.
If you haven't completed a regular undergraduate educator preparation program, you may have to opt for an alternative certification program. It is a post-baccalaureate option.
Before you can become a bilingual teacher in Texas, you have to get certified as a bilingual teacher. You may also have to take some additional examinations to prove that you are proficient in two languages. You can apply online via the Texas Education Agency (TEA) website for teaching certification and jobs. The requirements are slightly different for those who apply from outside of Texas. You need a Bachelor's degree in any subject.
You don't necessarily have to major in a second language, but it definitely helps to have a strong background in it. Those who have higher qualifications such as a post-graduate degree will certainly be given more preference. If you did a teacher certification program at university, you will not have to complete a separate educator preparation program.
Otherwise, you have to enroll in an Educator Preparation Program (EPP). You can complete this course at a community college, university, regional learning center, or school district. There is also an Alternate Certification Program (ACP) for those who want to start teaching before they receive their certification.
If you got your certification from another country or state, you don't have to complete these programs to become a bilingual teacher in Texas. In this case, you should submit your certification to Texas Education Agency, and they will tell you which specific exams you need to take to become a bilingual teacher in Texas.
People who aspire to become teachers can also receive financial assistance if they want. Some organizations offer grants to bilingual teachers willing to teach in certain underprivileged areas of Texas.